Hopefully today I actually get a free day to trade!
I think Dimitrov has a great chance aganst Robredo who struggled in the first set against Marc Lopez who is better known for his doubles play. Dimitrov has had time to calm down after almost beating Nadal last week. I would prefer at least 1.80 rather than the SP of 1.60 .
Dimitrov almost qualified as a betting pick but was filtered out at a late stage.
Update: Dimitrov got an early break and seemed to be in control. He was broken serving for the set. He lost the set and only won 1 more game in the match.
Robredo won 7-5, 6-1.
Wozniacki has only played Suarez Navarro once before. That was on clay in an ITF event 7 years ago. Woz won that in straight sets but it was before Carla started to walk upright.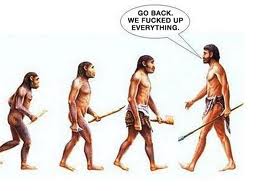 We have an SP of 1.45 on Woz. Suarez Navarro is capable of winning a set but it would be a huge upset if Wozniacki loses this one. Carla is on home soil but I don't see that making much difference. (idiot! I was distracted looking at where their previous match was!!. Of course today they are in Germany. Concentrate man!! ).
Update: Wozniacki was well below her best which gave Suarez Navarro confidence. Carla improved as the match went on.
Suarez Navarro won 7-6, 6-1.
Mona Barthel starts as strong favourite against Safarova. Neither player won a match on their Fed Cup matches but Safarova was up against much tougher opposition and took Vinci to 3 sets. (correction: Barthel did win a Fed Cup match! How many errors can I get into one post?)
Barthel has the home crowd with her but I think she will trade much higher. I will try to get a lay below 1.35 to 1.40.
Update: Safarova won 6-4, 6-1.