ATP Wimbledon,14:00 – L Mayer v Anderson
Head to heads are  2-2. Anderson won their last 2. They have never met on grass.
Mayer made the 4th round last year. He has been in good form recently though can have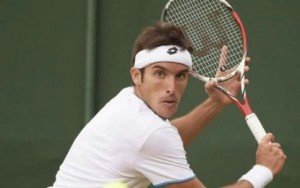 a poor match at any time. He hasn't dropped a set yet and has been broken once from 6 break points.
Anderson had a good week at Queens Club after a slow start against Hewitt. He has needed 4 sets in both matches and started below 1.10 in both. He didn't face a break point in his last match but faced 7 in round one and was broken twice.
We won't see many breaks and there will be at least 1 tie break. Mayer has a very strong tie break record on grass in the last 12 months winning 9 of 11. Anderson won 5 from 9.
Value is on Mayer as tight, serve dominated sets can go either way. I will be laying Anderson below 1.35
WTA Wimbledon,16:00 – Krunic v V Williams
Krunic beat old doubles partners Errani and Vinci in her first 2 matches. Errani put up more of a fight and took it to 3 sets.
Venus didn't lose a game in her win over Brengle but had more of a struggle to beat Putintseva. She won 7-6, 6-4. She faced 8 break points but was broken just once. She hit 24 UE compared top 29 aces. She only had 3 break chances on the Putintseva serve and took 2 of them.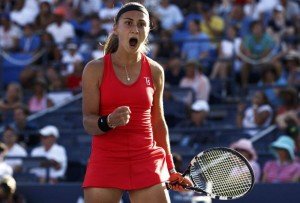 That last match isn't a good sign for Venus fans. It suggests she is vulnerable this week. Krunic is playing well enough and if she can maintain her levels she can push Venus close or even win this. Worth a lay for me at 1.18.  (cue Venus 6-0, 6-0!)
WTA Wimbledon, 16:00 – Mladenovic v Azarenka
Potentially a very interesting match. Mladenovic is having her best season. She lost in first round last year. This year she reached the quarter finals in Holland and semi finals in Birmingham. She has won both her matches this week in 2 sets.
If Azarenka is not quite at her best Mladenovic has an outside chance of winning. I think it is more likely that we see Azarenka winning in 3 sets.
Back Azarenka if Mladenovic breaks early and also holds.