WTA Wimbledon, 13:00 – Serena Williams v Venus Williams
Serena leads their previous meetings 9-6. Venus won their only recent meeting. That was last year on a hard court.
Venus had a poor 2nd round match with a lot of UE. Putintseva shouldn't have given her the problems she did.  She was better in the 3rd round. She Served really well and saved all 3 of her break points against Krunic.
Serena hasn't had everything her own way. Her 1st round match started with her having to come back from a break behind and  Watson was a couple of points away from beating her when she served for the match. That could kick start her REAL form. She had already looked focused in the earlier rounds.
Venus served well in the last round and this could easily go to 3 sets but Serena will scrape through.  It is worth laying Serena around 1.15 . Back Serena if Venus takes the opening set.
ATP Wimbledon , 14:30 – Karlovic v Murray
Murray leads their previous matches 5-0. They haven't played since 2012. They played once on grass which was at Wimbledon 2012. Murray won in 4 sets.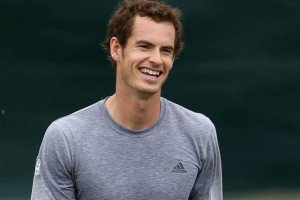 Karlovic is averaging 45 aces per match. He is serving as well as he ever has. He has played 13 sets so far though a large number of the points were very short.
Murray looked comfortable in his first  2 matches. Against Seppi, the 3 sets he won were one sided but he had a problem with his shoulder and lost set 3. Losing the third set when 2 sets up isn't at all unusual for Murray so perhaps we shouldn't read too much into it but he hit a few more UE's than he would have liked.
I will lay Murray at 1.11 . He is one of the best returners on the tour and if anyone can deal with Karlovic on grass he can but I don't think he wins in straight sets.