This will be their first meeting.
Loeb has made a great start to the year. She has won 12 of her 15 matches. She won an ITF hard court title earlier this month in Australia. She doesn't have a lot of success away from the ITF tour though she has come through the qualifying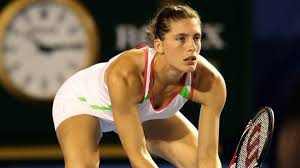 rounds this week.
Petkovic has been inconsistent so far this year. That is not unusual for her. This is her first time in Acapulco.
I think Loeb will be competitive in the opening set as she is used to the courts and conditions. Petkovic will trade higher than her start price of 1.46 .
Lay Petkovic if she breaks first. I think we get 3 sets.