Well we have had a couple of upsets already this morning. Dimitrov was clearly affected by his huge performance against Kyrgios and made far too many mistakes against Kyle Edmund. Take nothing away from Edmund though. He deserved the 4 sets win.
Svitolina was a strong favourite to beat Mertens inthe women's quarter finals but she was dumped out 6-3, 6-0 and blamed a hip injury. She has been in pain the whole tournament but had been managing it with pain killers. Today was one match too many for her.
Onto today's other WTA quarter final.
Suarez Navarro 5.4, Wozniacki 1.22
Wozniacki leads their previous encounters 5-2. They last met in Madrid in May last year. Suarez Navarro won on clay in 3 sets. Both her wins were on clay with the other being back in 2013 in Stuttgart. Their last 2 hard court matches went to 3 sets.
Suarez Navarro has better service hold stats for the tournament but all the other stats favour Wozniacki. Suarez Navarro has made a remarkable start to the season especially when you look at her poor form in 2017. She has been taken to 3 sets in the last 3 rounds and lost the opening set to Kontaveit in the 4th round and Babos in the 3rd round.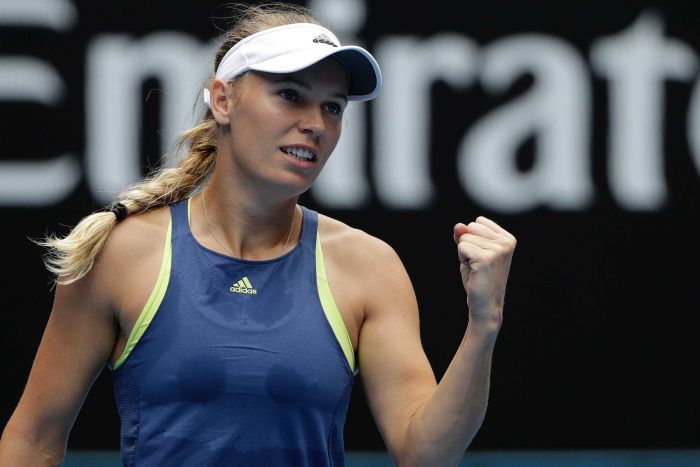 Wozniacki has dropped just 1 set which was to Fett in the 2nd round. In the last 2 rounds she faced just 1 break point in each match. She has reached the semi finals just once in Melbourne which was back in 2011. She had a very strong season in 2017 on hard courts winning 39 of her 50 matches (78%).
I am hoping Suarez Navarro can be competitive so we get a better price. A convincing 1st set win for Suarez Navarro could give us a decent price on Wozniacki. Suarez Navarro will need to serve at her very best to keep her in the sets.