Significantly better clay results for Schmiedlova
Due to start at 17:30
Falconi 2.50, Schmiedlova 1.61
Schmiedlova won their only previous meeting.  That was in an ITF tournament in January 2017. Schmiedlova won in straight sets on a hard court.
Slightly better overall results for Schmiedlova in the last 12 months. She has not played on clay this season but performed very well in ITF clay tournaments in the last 12 months.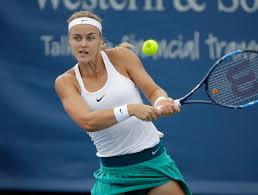 Falconi has struggled a little this season and has had a minor injury which caused her to retire from The Newport Beach Challenger in January.  She has only played 2 clay court matches in the last 12 months which she lost. She has won 4 of her last 10 on this surface.
They have both won 50% of their matches in 2018. Schmiedlova has significantly better clay results. Back her above 1.75.
Update:  Schmiedlova won 7-5, 0-6, 6-1.