Due to start at 10 am
Wang 1.87, Ostapenko 2.12
Head to heads are 1-1. their most recent meeting was in February 2017 on a hard court in Dubai. Wang won that one in straight sets. Ostapenko won on a hard court in Quanzhou, China in March 2015. She won the ITF tour match in 3 sets.
Wang's recent results are far stronger. She reached the semi finals in Hiroshima, won the title in Guangzhou and reached the semi finals in Wuhan last week. Three very long weeks in succession and she retired from the Wuhan semi final. I don't remember a player having 4 consecutive long weeks. She must be exhausted.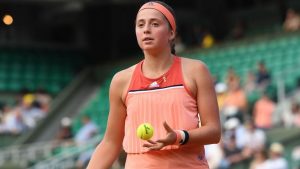 Ostapenko is having a reasonable season although has only won 50% of her hard court matches. She reached the final in Miami in March which boosts her hard court results. She has been fairly unlucky with her opponents recently.
Normally I would be backing Wang in this one but even though Ostapenko hasn't been breaking records on hard courts I have to factor the high number of matches that Wang has played in the last 3 weeks. Her retirement in her last match suggests her body is crying out for rest.
Some value on Ostapenko. Lay Wang around 1.60.
Update: Ostapenko was injured and played an awful match. Wang barely had to be there and won 6-0, 6-0!