This is for the second tier of players. it will be played on hard courts.
We have 4 groups of 3 players. They play a round robin format with the group leader going forward to the semi finals.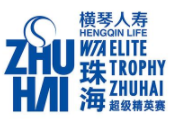 AZALEA GROUP
Kristina MLADENOVIC (1), France
Julia GOERGES, Germany
Magdalena RYBARIKOVA, Slovakia
Mladenovic is the top seed. Whilst she had a great start to the season her form in the second half of the season has been terrible. She last lost her last 10 matches. Goerges leads their head to heads 2-1 and has won their last 2 meeting including a straight sets win on clay in Rome in May.  Goerges has played extremely well this year and especially so on hard courts. She has also done well indoors and won her last tournament in Moscow 2 weeks ago.
Rybarikova won her only previous match with Mladenovic but that was back in 2009.  Rybarikova reached the final indoors in Linz Austria 3 seeks ago. She beat Sharapova in Moscow but then retired from her second round match with Cornet.
Goerges and Rybarikova have met just once. Rybarikova won in 3 sets on a hardcourt in 2013.
I would have to favour Goerges to top this group. She has shown better form over the season and also recently.
__________
BOUGAINVILLEA GROUP
CoCo VANDEWEGHE (2), United States
Elena VESNINA, Russia
PENG Shuai (WC), China
Second seed Vandeweghe won her only meeting with Vesnina in January this year. That was on a hard court and Vesnina retired when 6-2, 4-0 down.  Vandeweghe has had the better season overall. She reached the semi finals at the US open but has had some injury issues since then and retired in Beijing at the start of October.
Peng and Vandeweghe have never met. They have both won 64% of their matches in 2017.  Peng has been fairly consistent on hard courts. She reached the semi finals in Tianjin 3 weeks ago losing to Sharapova. This could be an interesting match to start the tournament.
Peng leads Vesnina 5-4. They have not met since Dubai in February 2015. Peng won that on a hard court in straight sets. Another interesting match up. Peng can be very difficult to predict but home advantage usually works well for Chinese players.
The group winner probably comes down to how Vandeweghe serves. If she is near her best she will win but if things are not quite flowing for the American I can see Peng taking this.
__________
CAMELLIA GROUP
Sloane STEPHENS (3), United States
Anastasija SEVASTOVA, Latvia
Barbora STRYCOVA, Czech Republic
Sloane Stephens won the US Open in August though has not won a set since. Winning a first Grand Slam usually affects a player for a while afterwards.  She beat Sevastova in the quarter finals of the US open in a third set tie break.  Stephens' results for the season are stronger.  if she takes this tournament seriously she will be hard to beat.
Stephens leads Strycova 2-1. The last time they met was at Wimbledon 2015. She also won on a hard court in Cincinnati in 2014. Strycova's win was on a hard court  in 2011. All their matches ended in 2 sets. Strycova ended the year strongly with a quarter final finish in Beijing and she won the title indoors in Linz.  If Stephens is in the mood she should take this one.
Strycova has won both her matches with Sevastova. They have not met since 2011 though.  Not too much between them for the year but recent form is much stronger for Strycova.
Stephens can take this if she takes it seriously. Strycova is capable of winning if the American is below par.
__________
ROSE GROUP
Anastasia PAVLYUCHENKOVA (4), Russia
Angelique KERBER, Germany
Ashleigh BARTY, Australia
The toughest group! Pavlyuchenkova and Kerber are 5-5 in their previous encounters.  Pavlyuchenkova won both 2017 matches. Both were on hard courts and she won in 3 sets in Tokyo in September and Monterrey in April.  Kerber was world number 1 as recently as July but dropped to 19th by the end of the season.  She has had just one decent tournament since her fourth round loss at Wimbledon which was a semi final in Tokyo.  Pavlyuchenkova lost in the final in Tokyo and took the title in Hong Kong 3 weeks ago. Another 3 set win for Pavlyuchenkova is not out of the question.
Pavlyuchenkova has won both her matches with Barty. They were both on hard courts in 2013. Things have improved a great deal for the Australian since then!  She has stronger results this year with 40 wins from 56 (71%) compared to 40 wins from 63 (63%) for Pavlyuchenkova.  Barty has the edge on hard courts this year and I think she can take a tough 3 set match.
Kerber beat Barty in January in Brisbane. It went to 3 sets.Since then kerber's form has dipped and Barty has soared. I think it will be hard for Kerber to lift herself for this tournament. I think she will want to see the back of 2017 and start to rebuild next season. I would love to see Barty win this.
A very open group and any of the 3 players can take it. Barty is the outsider but she can give the other 2 players a few scares this week