Kerber leads their previous meetings 5-4.
Their last match was earlier this week in the round robin stages. Kerber won in 3 sets. She took a tight 1st set but then her level dropped and Cibulkova stepped up. In the deciding set Cibulkova won an early break of serve but Kerber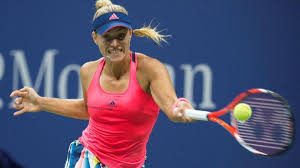 immediately broke her back. Cibulkova would only win 1 more game. That match seemed to take a lot out of Cibulkova and she was poor in her next match. She also started her match slowly yesterday against Kuznetsova winning just 1 game in their 1st set. In set 2 both players had issues on serve with Cibulkova losing a break lead 3 times before taking the set in a tie break. There were swings in the third set. Cibulkova took the first 2 games. Then Kuznetsova won 4 in a row for a 4-2 lead and Cib won 4 in a row to take the match. Kuz was tiring from the 2nd set but was still competitive.
Kerber has not lost a set since her match with Cibulkova. Radwanska was a spectator in the semi final and won just 3 games. Two of them were breaks of serve. kerber has been the strongest player throughout this whole season. She has taken full advantage of Serena not being fit in 2016. She will not let this match go without a huge fight.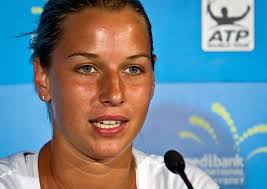 It can be hard to know how Cibulkova will react to the REALLY big matches. If she starts well she can take a set but If Kerber takes set 1 I don't see her letting Cibulkova back into the match as she did at the start of the tournament.
Back Kerber if she gets broken early