This will be their first meeting.
Bencic is still difficult to trust. She has had some awful luck with her fitness this year and retired again in Wuhan. She reached the 2nd round in Beijing.
Cibulkova reached the final in Wuhan. She was poor in her match in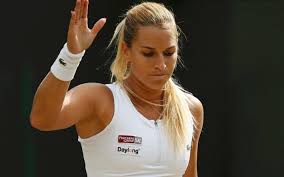 Beijing and lost to Cornet but could have been fatigued from the long week in Wuhan.
I'd expect Cibulkova to win but think we will see a decent start from Bencic. Back Cibulkova if she is broken first.  Apart from last week she has not lost a first round match since April.