Serena Williams makes a return to the tour this week.  She has not played a main tour tournament since winning the Australian open in 2017.  Sharapova and Azarenka will also be in the draw.
The defending champion is Vesnina who beat Kuznetsova in 3 sets in the final.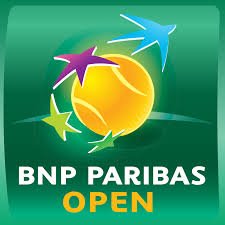 Section 1
This section is headed by Halep. She has a pretty good draw and only Cibulkova and Mertens look like being able to put her under pressure before the quarter final.  I think Cibulkova will be her opponent in the third round and potentially Mertens will be waiting for her in the fourth round.
The other half of the section has Konta, Ostapenko, Strycova and last year's runner up Kuznetsova. Kuznetsova has not played a match this season and I think she will struggle against Sabalenka in the second round.
Ostapenko and Strycova have tricky draws. they are set to meet in the third round but Strycova could be tested by Martic in the second round and Ostapenko will face the winner of the Bencic v Babos first round match.
If Konta is fit she looks fairly safe to get to the fourth round without too much drama.
Predicted quarter final: Halep v Konta.
.
Section 2
The top half has a wealth of talent with Muguruza, Sharapova, Radwanska, Barty, Kvitova and Pliskova as the main contenders.  Vandeweghe, Kanepi and perhaps Pavlyuchenkova are capable of strong performances on hard courts.
Muguruza and Sharapova are likely to meet in the third round. Sharapova would have to beat Radwanska in the second round and Muguruza won't be tested by Bouchard as long as she is fit.
Kanepi and Barty could meet in the third round with the winner playing Muguruza in the fourth round.
Pliskova looks comfortable until the fourth round. Kvitova has potential banana skin matches with Van Uytvanck and Anisimova but if near her best will meet Pliskova in round four.
Predicted quarter final: Barty v Pliskova
.
Section 3
Venus and Serena Williams are both in the top half of this section.  Potentially they could meet in the third round.  Goerges and Sevastova could meet up in the third round.
Svitolina and Madison Keys are the main contenders in the bottom half.  Suarez Navarro and Cornet could perhaps cause upsets in the third round.
This could be one of the quietest sections of the draw.
Predicted quarter final: Venus Williams v Svitolina.
.
Section 4
The top half has defending champion Vesnina. She doesn't have a bad draw with a BYE in the first round and probably Catherine Bellis in the second round.  She has stiff competition for a place in the quarter final. She is likely to meet Kerber in the third round if she gets there.  Kerber would have to get past Makarova in the second round.
Caroline Garcia and Gavrilova will probably meet in the third round.
The bottom half has Wozniacki and US Open winner Sloane Stephens.  Stephens seems happy to have won a major and her concentration has been on anything but her tennis since the win. He will meet Azarenka in the second round. Azarenka will be a little rusty so that one can go either way.
Predicted quarter final: Kerber v Wozniacki.
.
With potentially strong player being unseeded, this could be an interesting tournament. Wozniacki has to be a strong contender for the title. You would think that Serena Williams would not enter unless she felt she was in a position to win it but she will need to get past her sister first.  I don't feel like we will see a surprise winner this year.