Schnyder won their only previous meeting. That was in June 2016 in Germany in an ITF clay tournament.  She won on clay in straight sets.
Their results this year are fairly similar. Their performances on clay have also been similar.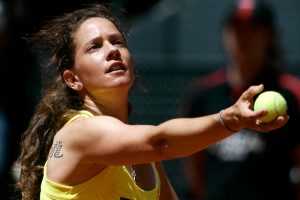 Schnyder won an ITF clay title last month. She also made the final of an ITF tournament in June.
Lott reached the quarter finals in an ITF tournament earlier this month. Many of her wins this season have been in qualifying rounds.
Value on Schnyder to take a set. Her stats this season are stronger in the main categories apart from service holds. Lay Lottner below 1.40