Ponchet 4.30, Kanepi 1.26
This is their first meeting.
Kanepi has had some prolonged injury issues this year. When she has been able to play she has played some great tennis..She was a qualifier at the US Open in August but she got through to the main draw and made the quarter finals. She won an ITF title last month indoors. Her body can let her down at any time but she has put in some strong performances.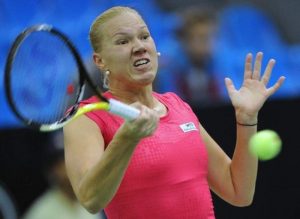 Ponchet had an excellent October with two semi finals in ITF indoor tournaments. The most recent was last week.
I favour Kanepi for the win but I don't think she will have an easy match. She is priced too low. Back her if she gets broken.
Update: East win for Kanepi 6-1, 6-2.