Kontaveit looks more comfortable on clay but this won't be easy
Due to start at 5:30 pm
Sasnovich 2.82, Kontaveit 1.50
Their head to head results are 3-3. They last met In Indian Wells in March this year. Sasnovich won on a hard court in straight sets.  Their only clay match was in an ITF tournament in 2013 in Moscow. Kontaveit won in 2 sets.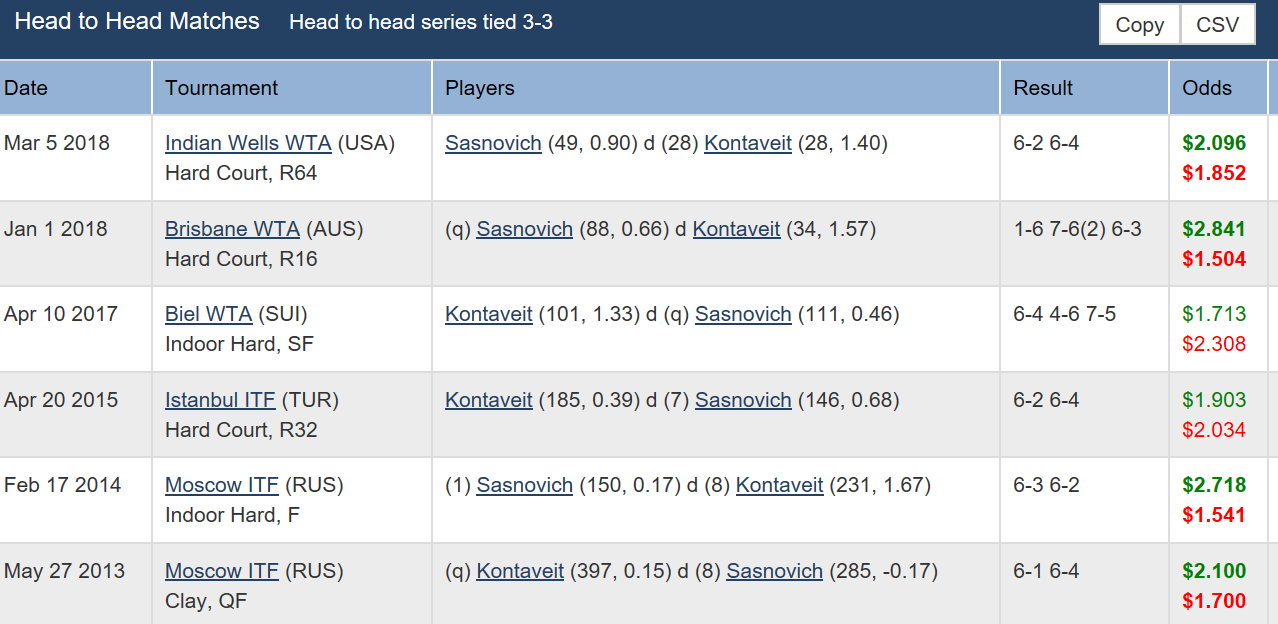 Stronger overall results for Sasnovich in 2018. She has won 64% of matches compared to 50% for Kontaveit.  Clay results in the last 12 months and also in 2018 favour Kontaveit.
Sasnovich beat Danielle Collins in the last round. Collins had done well in the qualifying rounds but was very disappointing and her second serve fell apart. Sasnovich has won 4 of her 10 clay matches in the last 12 months.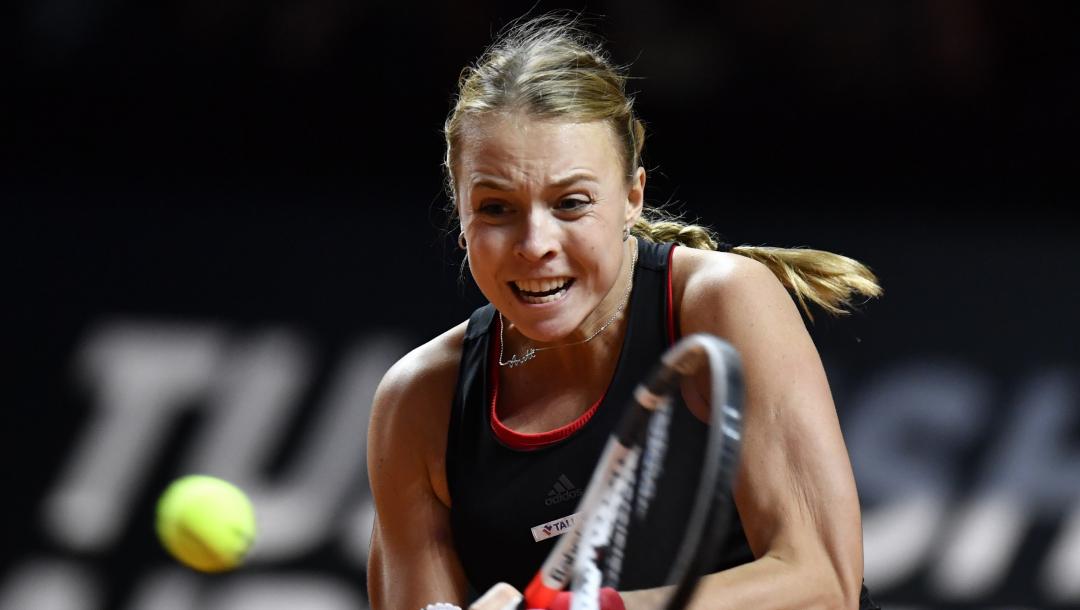 Kontaveit beat Venus Williams in the last round.  She was only broken twice in 3 sets. She will want to hit fewer double faults today. She had 8 against Venus. She reached the semi finals in Stuttgart 2 weeks ago beating Mladenovic, Kerber and Pavlyuchenkova.
Back Kontaveit above 1.80.
Update: Kontaveit was broken in the first game of the match. She broke back immediately and took the set.
She won 6-2, 4-6, 6-2.