This will be their first meeting.
Two or 3 times this year we have been offered a great price on Stosur and I have taken the value only for her to lose.
Barty had a real scrap with Bouchard in the last round but came through in 3 sets. Her serve came under a lot of pressure and she did well to take the third set when a Bouchard win looked slightly more likely..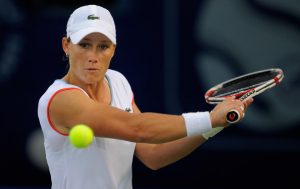 The added angle with this one is that they are both Australian and Barty will have grown up watching Stosur play. This could be like playing a legend for her which may be a distraction. How will she handle that?
Barty is priced too low and we do have value on Stosur. She is still a top 20 player.. She has been disappointing so far in 2017 but has managed a couple of decent performances.
Lay Barty if she breaks first so we limit the damage if Stosur rolls over again.