Flipkens 1.54, Bogdan 2.82
Flipkens won their only previous meeting. That was in September 2016 in Tashkent on a hard court. She won in 2 close sets.
Overall results are better for Flipkens this season but Bogdan has the higher ROI. On hard courts Flipken's results and ROI are better. They are quite closely matched though.
Both had good wins in the last round and have come through the qualifying rounds.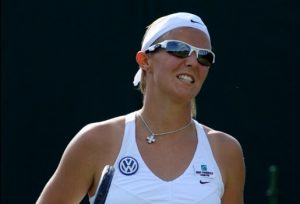 Flipkens had some tough opponents in the qualifying rounds including Rybarikova and Maria. She was underdog in those 2 matches and was also underdog against tsurenko in the main draw.
Bogdan also had some tough matches in the qualifying rounds. Larsson was favourite against her and the match went to 3 sets. Bondarenko was potentially a tricky opponent but was beaten in straight sets.
Back Flipkens if she gets broken. We have a good chance of 3 sets.