Riske will make Coco work hard for a place in the semi final
Due to start at 11:30
Vandeweghe 1.50, Riske 2.96
Vandeweghe leads their previous matches 6-4. Their last match was at the US Open last August. She won on a hard court in 3 sets.  She also won at Wimbledon last season in 2 sets. They are 1-1 on grass. Riske's win was in 2011.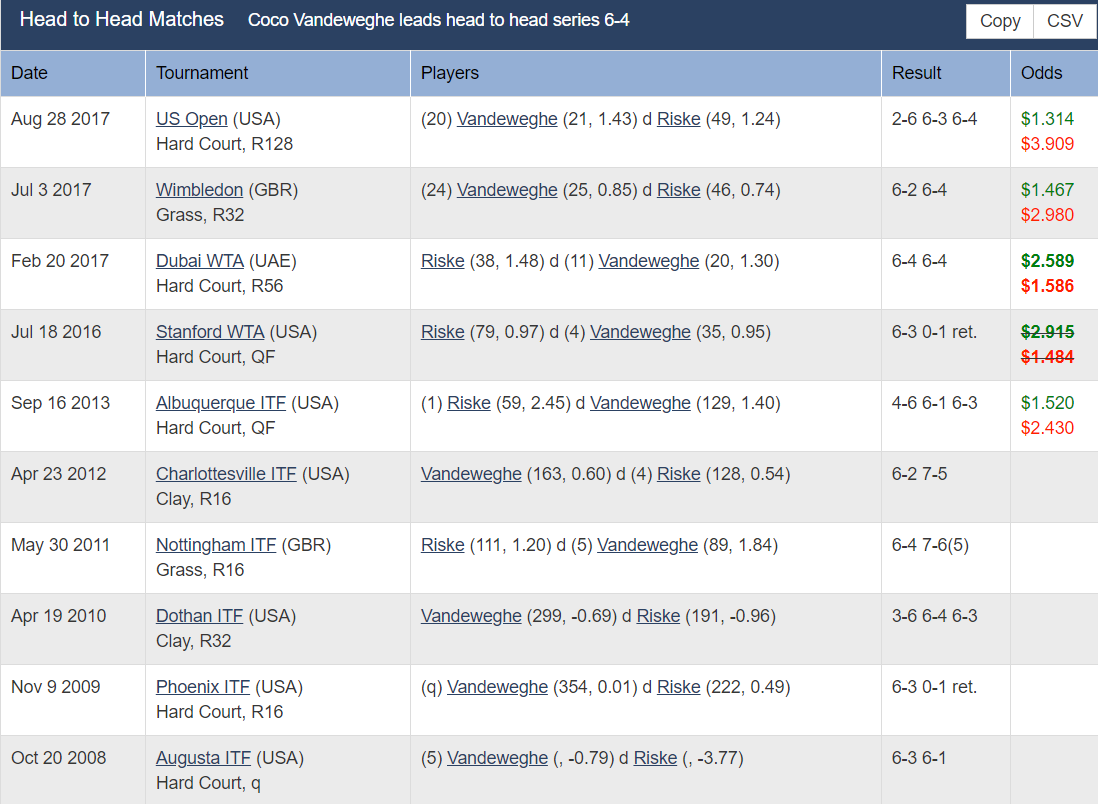 Riske has slightly better overall results this season. Vandeweghe was better in last 12 months. Both have strong records on grass.
Riske has been in poor form until the Nurnberg clay tournament in May where she reached the final. She won an ITF grass tournament last week. None of her opponents were in the top 100. Three of her 4 sets this week have been very tight. She was strong favourite both times.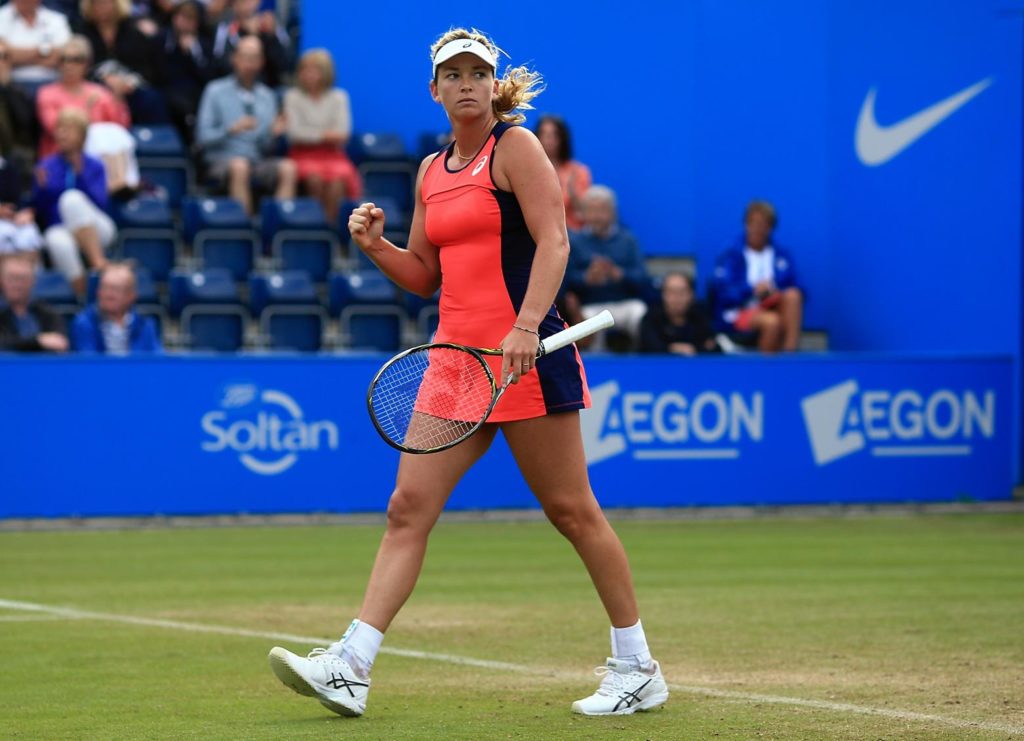 Vandeweghe has struggled a little this year but also had a random strong week on clay. Hers was in Stuttgart in April. She lost in the final to Pliskova. This week she has had a tie break in each match. She has been broken just 3 times in the 2 matches.
Stats this week slightly favour Riske. Riske has a chance to take a set today. Lay Vandeweghe around 1.35 and remove liability at 1.70. Three sets seem likely. I would expect Vandeweghe to win a tight match.
Update: Vandeweghe was broken early in set 1 but won the set. Vandeweghe had 2 match points on the Riske serve in the 3rd set before the tie break but they were saved. She won an epic 3rd set tie break 14-12. Vandeweghe won 7-6, 3-6, 7-6.