Due to start at 1 pm
Zvonareva 3.70, Goerges 1.35
Zvonareva won their only previous match.  That was also indoors in September 2007 in Luxembourg. She won in 3 sets.
Stronger 12 month results for Goerges. She won 65% of her matches compared to 58% for Zvonareva. Both players have strong indoor records.
Zvonareva beat Makarova in straight sets in the last round. Makarova has been poor for a while. Makarova took the first break of serve in that match and took a 3-2 lead but didn't hold serve again in the set.  Zvonareva wasn't broken again in the match.  Zvonareva reached the semi finals in Limoges on indoor courts at the end of last season. She also reached the semis in Shenzhen on outdoor hard courts in the first week of 2019.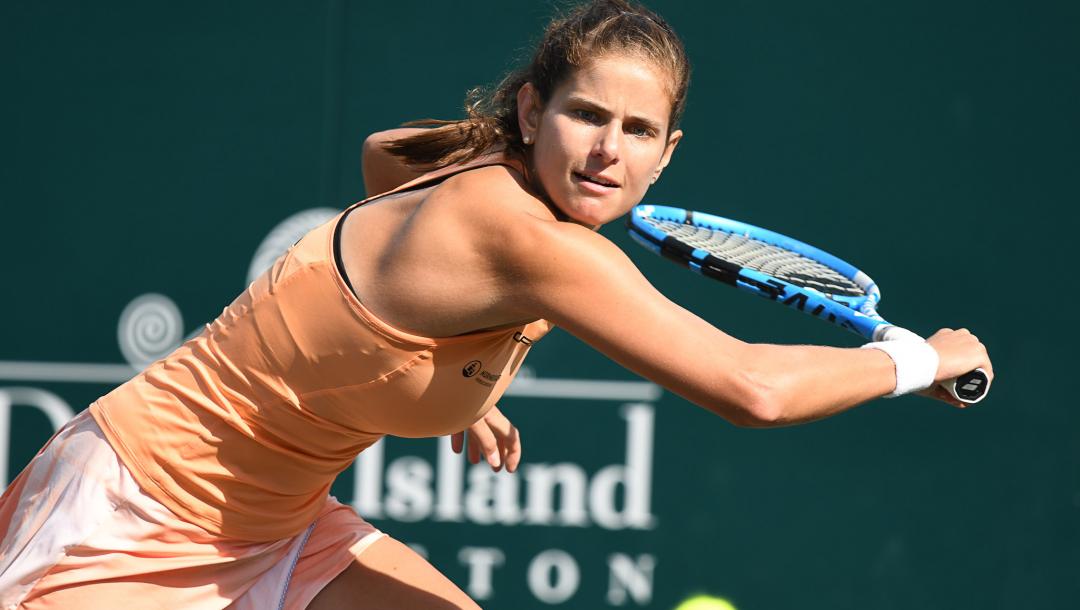 Goerges beat Sakkari in 2 sets in the last round. She was behind in set 2 but recovered to take the set 7-5. Goerges only faced 3 break points and was broken once.  She reached the semi finals last year.
Some value on Zvonareva and I expect her to be competitive. Lay Goerges around 1.25 to 1.30 and remove some liability at 1.60. Good chance of 3 sets.