Ozaki 3.20, Rogers 1.43
This will be their first meeting.
Stronger results for Rogers this season. She has won 53% of matches compared to 43% for Ozaki and her ROI is higher. Her last tournament was the US Open where she reached the third round.  She also made the third round at Wimbledon.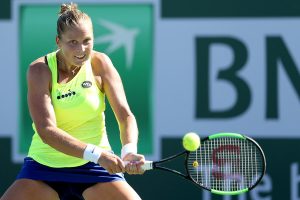 Ozaki won 2 of her last 10 on hard courts although her hard court results for the season are very similar to those of Rogers. She reached the fourth round in Miami on hard courts in March. She had to get through the qualifying rounds that week.
I have to favour Rogers even though Ozaki will have all the crowd support. This could be a tight match and Rogers starts too low. Back Rogers if she gets broken.
Update: Rogers won in straight sets, 6-2, 7-6.