Williams leads their previous meetings 5-2. The last time they met was in the Australian Open final in January. Kerber won in 3 sets. All their matches prior to that were won in 2 sets.
Williams has looked very solid in this tournament and the fact she has played the doubles and done very well gives you the impression she is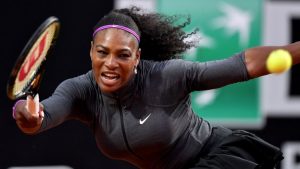 not at all worried about fitness. She had just one small blip in the second round losing the opening set to McHale in a tie break. Since then 3 of her 4 matches have included a bagel set. 6-0 sets against in form Vesnina and Kuznetsova were real statements.
Kerber has done a great job so far though her serve needs to be a little better placed.  She has not dropped a set so far although Witthoeft taking her to a tie break was interesting after Kerber's 6-0, 6-0 defeat of her in last year's tournament. Her closest match was against Halep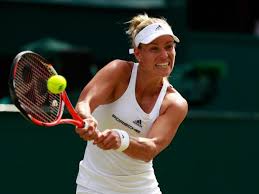 who was able to put  her serve under a great deal of pressure so you can guarantee that Williams will too.
Williams has lost her 2 slam finals this year. I just can't see her losing this one. She has had plenty of time to get her head around taking her 22nd slam. Kerber may take it to 3 sets but I have a feeling her serve is going to get creamed on several occasions unless she really improves from the line.
Back Williams if she is broken first.