Due to start at 5 pm
Lapko 1.60, McHale 2.60
This will be their first meeting.
Lapko has stronger overall results in the last 12 months and also in 2018. Their grass results are more even.
McHale has more grass experience. McHale usually makes the 2nd round and has once made round 3 (2012). She has had recurring problems with a shoulder injury over the last few months. As well as affecting her serve it she hurt her confidence.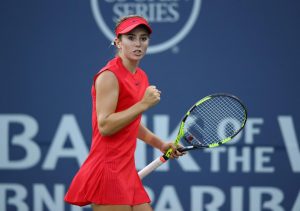 Lapko has not played Wimbledon before. She is having a good season on other surfaces though and has won 65% of her matches in 2018.
Some value on Mchale and I think the sets will be tight. Back Lapko if she gets broken. Be careful with stake size. Mchale might be in the mood.