Trading tennis. What is it?
The Betfair Exchange is similar to a bookmaker except that bets are placed with other users. When trading tennis on Betfair you can back a player to win or lay them to lose. To get a bet matched you need another user to have the opposite opinion to yours.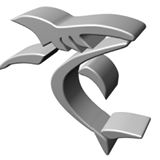 Tennis is one of the most popular sports to trade. Traders try to take advantage of price moves on a player during a match. For most traders the main aim is to have a profit on both players. This is called hedging and means that we make money regardless of who wins the match.
Skilful, experienced traders can make a good living trading tennis on the Betfair Exchange.
If you would like to know more about specific tennis trading strategies that you can use on the Betfair Exchange check out my Trading Course.
I have been trading tennis for the last decade and I like to think that I can teach almost anyone to make money on Betfair.
You will get lifetime support from me to ensure you get the most from your Betfair tennis trading.