Tennis Trading Guide
New page added – What if it doesn't go to plan? See the link below
Remember, use small stakes while learning. You will make mistakes and it makes NO sense to let them cost you much. When you are consistent with small stakes start to increase stake size SLOWLY. The changes need to so gradual that you hardly notice them.
Protect your confidence as much as you protect your bank!
If you have any questions as you go along just email me at tradesharktennis@gmail.com
Player Notes
Brief info on the top players in the ATP and WTA tours.
Useful for new traders until you get to know the players.
Use these notes as a starting point. Add your own notes after you trade a match.
**Note- I have decided to put these in alphabetical order as to keep the rankings accurate needed an update every week!
WTA updated for 2020
ATP updated for 2020
Skype Room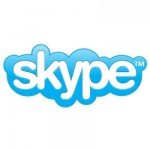 I have set up a Tradeshark Chat room
It is open to everyone.
Share your ideas and experiences with other traders
https://join.skype.com/lJ8ez7SCCwKb