Betfair Tennis Trading
Improve your tennis trading results!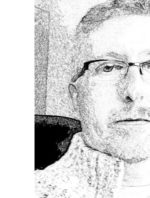 Hi, I'm Paul Shires. I make my living trading the Betfair tennis markets.
I found Betfair trading in 2008 and quickly came
up with ways to make money on the tennis markets.
Now I pass on my trading experience to others.
I have taught 1000's of people to trade tennis.

---
Tennis Profits is our new Tennis Trading site. This is a collaboration between myself, Steve from Goal Profits and Matt from Geegeez. Three award winning sites, coming together to provide the best tennis trading resource.
Click here NOW to find out more.
Why Choose Tennis for Trading?
When you find Betfair and the idea of trading the first thing everyone does is to research which sports are best to trade, right? Of course not! People start off trying to trade on sports they know something about. That is why football is the biggest sport that is bet on or traded on Betfair. Football offers a great variety of markets and anyone with an interest in the sport is likely to find a market they feel comfortable with whether it is match odds, over 2.5 goals or any of the many other options.
What do we look for when trading tennis?
Big question! However the more you trade tennis matches the more you see that it doesn't need to be complicated. Of course people will try to tell you the opposite. You can get overwhelmed by theories
and statistics and opinions from other people.
In order to make a profit we need to correctly predict the direction that the price of a player will move in.
What is Betfair Tennis Trading and how will this site help you to make money trading tennis?
Betfair is a betting exchange, similar to a bookmaker. The big difference is that as well as backing a player to win you can lay a player to lose. By using backs and lays during a match we can get a profit on both players. Then we don't care who wins and we move on to the next match!
My Tennis Trading Course will teach you how to do this so you can make consistent daily profit. On this site you will find free trading tips and advice