We will get an updated ATP calendar next week. It looks like the Australian Open will be delayed by 2 weeks. The tournaments in Auckland will be cancelled. New Zealand have controlled the Corona Virus better than most countries and they couldn't come up with an agreement in time with the ATP and WTA to hold the tournament.
It looks like the players will be allowed to practise during their 2 week quarantine.
On Monday I drove up to Bradford for the funeral. It was a 3 hour drive to be there for 10 am. There was then another 40 minute drive to the crematorium. The local one in Dewsbury was only allowing 6 people to attend funerals. I'm not sure how long the service took but it didn't feel like more than 30 minutes. Shortly after I was on my way home. My immediate family were having a meal at my parents but obviously the Covid restrictions didn't allow me into their home. The journey home was delayed slightly but I was home by around 2:30 pm. I was pretty tired after around 7 hours driving so took the rest of the day off. I had worked late on Sunday to get the Monday's trading email sent out.
I had a look at SKY's Black Friday deals. They had one for new customers for the Multiscreen. I had looked at that a few weeks ago when they had an offer of £10 per month. I was set to sign up until I saw that there was a £99 set up fee! That's a rip off. I rang SKY and asked if they could do anything about the set up fee. Not only did I get Multiroom for £7 but I got the set up fee waived. Happy with that! The lady I spoke to asked if I was interested in the Sports channels. I have always rejected SKY Sports as there really isn't that much tennis on there and you can get bookies streams for the majority of tennis matches. Also Sue hates sport with a passion. The SKY lady suggested I get a second Multiroom mini box for my office. Then I could watch it as much as I wanted. I said I didn't even have a TV in the office but would bear it in mind. It took me a full day to change my mind. My new TV arrived the following day and the extra mini box arrived on Thursday.
Like most people I have been through periods of my life when money was tight. Being careful with money became a habit. I often have to remind myself that I am allowed the odd treat. Don't tell Yorkshire I said that.
I am a bit of a snorer. If you were to listen to my wife you would be told the walls shake when my snoring is at its worst. She also snores but I think I am more tolerant than she is! I'm not denying that I do snore. Sometimes my snoring wakes ME up. I had a broken nose as a teenager and my left nostril is very narrow. Anyway I saw something on Amazon. Its a clip that looks a bit like a bull's nose ring. They arrived yesterday. You get 3. I was a little dubious when I put it in last night but if stops her moaning…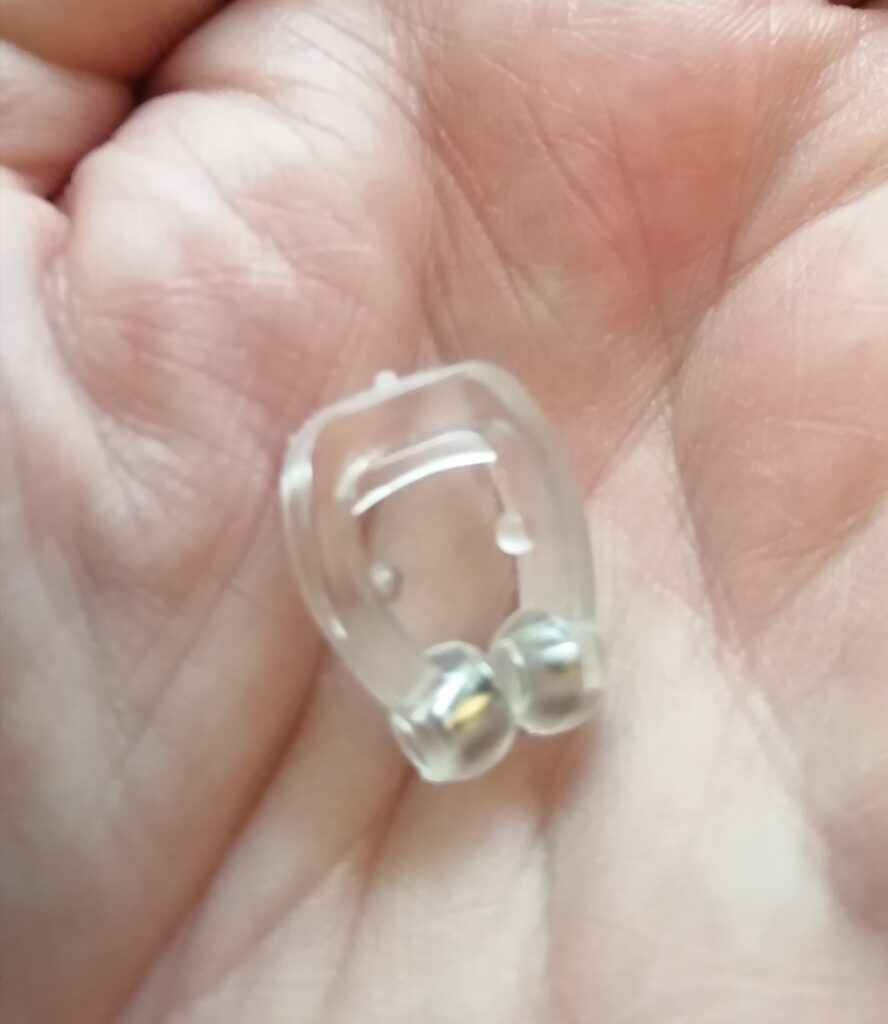 This morning I asked her how she had slept. She seemed a lot brighter than she normally does first thing in the morning. She said she had a great night's sleep and I didn't snore once! If you have a snorer in your life give these things a try. Search for "stop snoring" on Amazon.
I think that's about it for now. Worcester is in Tier 2 from next Wednesday so not a huge change. How bloody cold was it last night?? Minus 2 this morning when I de-iced the car to take Sue to work and it felt colder than that when I took the dogs out at 11 pm last night.
Stay safe.