Nishikori has won both their previous meetings. Their last match was in Madrid in 2015 on clay. He won in 3 sets. He also won in 4 sets on a hard court in 2011.
Fognini is having his best tournament of the year. He has been underdog in 3 of his 4 matches.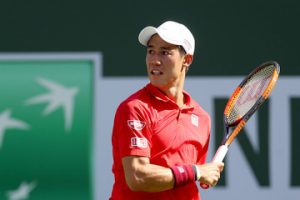 Nishikori has needed 3 sets in the last 2 rounds. Verdasco and Delbonis both took the 2nd set from him. Verdasco put him under the most pressure but still only broke him 3 times in their 3 sets.
I think we will see Nishikori trade higher than his start price. Fognini served at a very high level against Young in the last round saving the single break point that he faced. We have a strong chance of 3 sets here but still favour Nishikori to get the win.
Back Nishikori if he is broken or loses set 1.
Update: Fognini won in 2 sets. Very poor match from Nishikori.