Second round
Mikael Ymer (2.5) v Nikoloz Basilashvili (1.65)
Do start around 4:30 pm
This will be their first meeting.
Long term overall win percentages are better for Ymer. Results on hard courts are quite even.
More recent results strongly favour Basilashvili. He won the title on Doha 2 weeks ago. He beat Roger Federer that week in 3 sets. In the final he beat Bautista Agut in straight sets. Other than a quarter final finish in ATP Antalya in January his results had been poor for many months.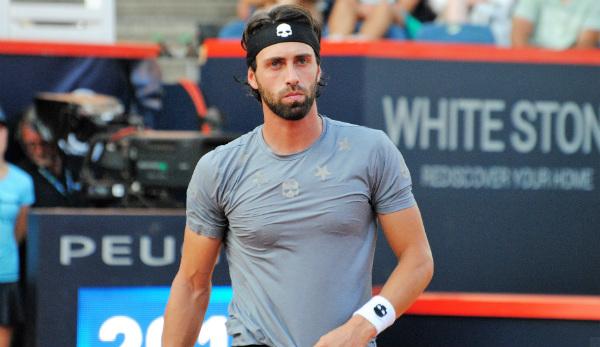 Ymer had excellent results on the Challenger tour and reached the Next Gen Finals in November 2019. He didn't perform too well in those finals but stepped up to the main tour inn 2020. In February this year he reached the third round at the Australian Open where he lost to Stefanos Tsitsipas in straight sets. He is probably more at home on indoor courts.
Back Basilashvili around 1.95.
Update: Low quality match in which both players struggled on serve. Ymer took an early break of serve but Basilashvili immediately broke back. Ymer broke a second time and Basilashvili broke straight back. A third break gave Ymer the set. IN set 2 Ymer broke first but again was broken back in the next game. In the 10th game of the set Basilashvili broke the Ymer serve to take the set.
In the third set Ymer took a break lead twice. Basilashvili didn't break back straight away but did recover from both breaks. A late break gave Ymer the chance to serve for the match which he did fairly easily.
Ymer won 6-3, 4-6, 6-4.
Plenty of opportunities to take a profit, especially after Ymer's first break of serve and also with Basilashvili recovering to win set 2.
I have had a handful of questions in the last few months asking about the advice that I give on this blog and also on Twitter. The most common question is asking if the tips are intended to be backed and left to run.
The short answer is "NO". The slightly longer answer is "HELL NO". The long answer is that I very rarely leave a back bet to run until the end of the match. I can think of just 2 occasions in the last year. The clue is in the title of the site. The tips are for TRADING.
The aim of the match picks on here and in the Daily Trading Tips emails is to give you a value entry point. After that you need to manage your position. If you have little tennis trading experience here are some simple ways to manage the trade:
Once the price has reached the target price and you have entered your first trade you are waiting for a significant price move in your favour. This can be a break of serve or your player wins the set. Then you should remove some or all of your liability (risk).
If your player does not perform well and gets broken after you have entered the trade then you can exit with a loss.