Nadal 1.15, Anderson 7.20
Nadal has won all 4 of their previous meetings. They last met in April this year in Barcelona. He won in straight sets on clay. Anderson has taken just 1 set from him which was indoors in 2015.
In this tournament when Nadal has won the opening set he has taken the match in straight sets.  In the second and third rounds and also in the semi final he lost the first set and took the matches in 4 sets..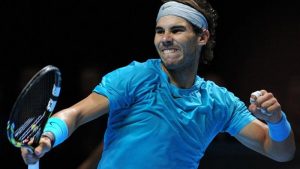 Del Potro had beaten Federer in the quarter finals in 4 sets and took the first set from Nadal. The Spaniard hit back with a 6-0 set and completed the match fairly comfortably in 4.
Anderson came through the first 3 rounds in straight sets and needed 4 sets in the last 3 matches. He beat in form Sam Querrey in the quarter final. There were 3 tie breaks in that match. In the semi final Carreno Busta started the match well and took the opening set but when Anderson was gifted a late break in set 2 that ended the set Carreno Busta's resolve seemed to fade.
Nadal is now world number 1 again and has been playing the best tennis of his career in my opinion. Anderson's only real chance of a set is tie breaks. This is his first slam final and he is unlikely to get to one again. Obviously Nadal has been in this position before. The only danger for Nadal is that he takes the win for granted and comes on court under prepared mentally. In reality he is most likely trying to get the job done quickly. We could try a small lay on him and remove liability if he gets broken but as its best of 5 his price won't move far even if he loses set 1.
Anything can happen in tennis but surely this is one of the biggest mismatches in a US Open final.