Due to start at 2 pm
Anderson 2.40, Nishikori 1.71
Nishikori leads their previous matches 6-3. They have met 3 times this season. The most recent was in Paris on an indoor hard court in October. Nishikori won in 2 sets. Anderson won their other 2018 matches. Both were indoors. His last win was also in October.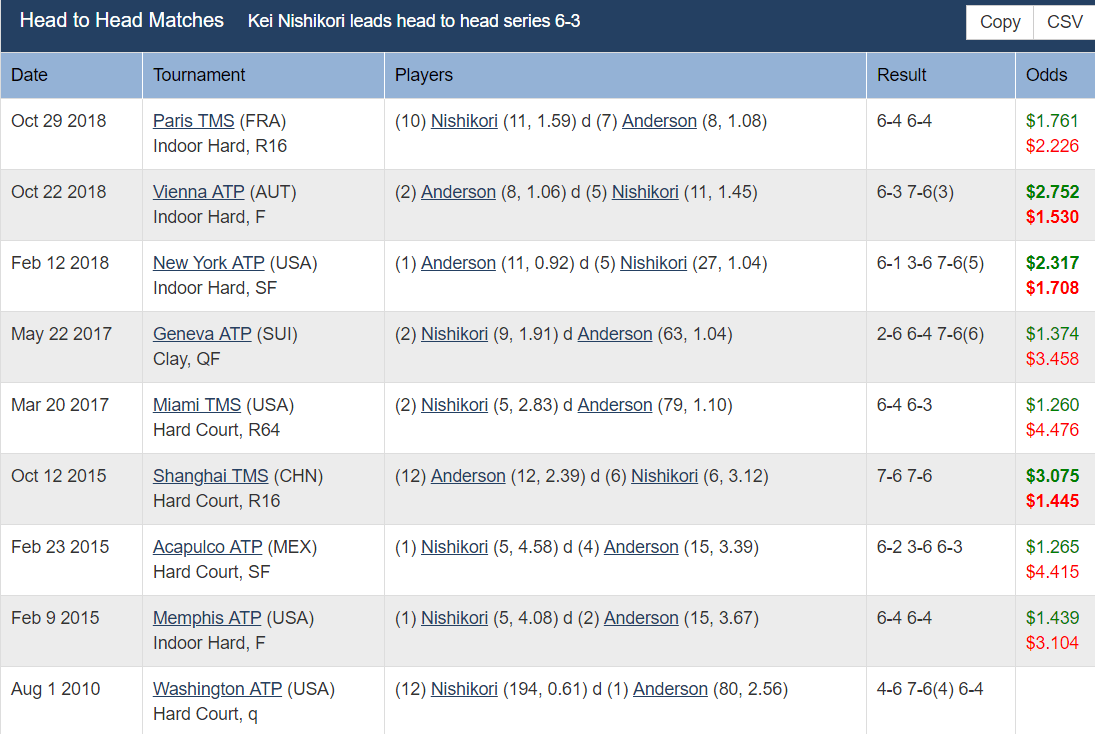 Overall results are VERY even. Indoor results favour Anderson but they both have excellent results.
Nishikori beat Federer in his last match. The sets were very tight. Nishikori served extremely well. He faced just 2 break points and was broken once. Nishikori didn't make the finals last year but has reached the semi finals in 2 of the 3 seasons before that. In 2016 he lost 2 of his round robin matches but still made the semis.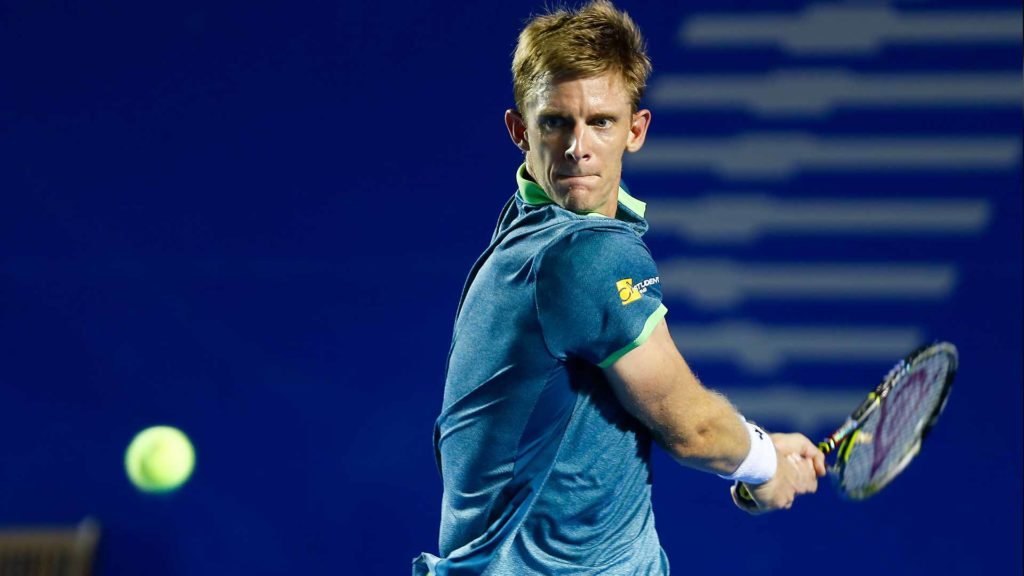 Anderson beat Thiem in straight sets. He served well and didn't face a single break point. He lost just 4 points on his first serve.  This is Anderson's first time at the year end finals.
This will be very tight. The value is on Anderson. We have a very good chance of 3 sets. I give a slight edge to Anderson. His tie break record on indoor courts is stronger this year. He won 9 of 12. Nishikori won 4 of 6.
Lay Nishikori around 1.50.
Update: Very easy win for Anderson 6-0, 6-1.