08:30 – Djokovic v Wawrinka
They are playing for the right to play Murray in the final.
They have completed 3 main draw matches at grand slams. All 3 went to a fifth set. Two of those matches were in the Australian Open over the last 2 seasons.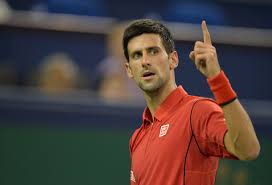 Wawrinka has beaten Djokovic just 3 times in their 22 meetings. His last win was in last year's quarter final.
In the 3 slam matches the winner of the opening set lost the match and the other player took the second set.
Wawrinka stepped up several levels in his last match against Nishikori. If he can maintain that level this should be another great match.
Djokovic hasn't dropped a set in his 5 matches. Verdasco and Muller kept all their sets close. Raonic managed it for 2 sets but was easily beaten in the third.
Both players have a strong back hand. Wawrinka's one handed back hand was superb against Nishikori although Kei was putting his returns just where Stan needed them to wind up that back hand.
Djokovic's two handed back hand is arguably the best on tour although Murray is a close second.
At their best they are closely matched but Djokovic is more likely to play the big points well. He starts at 1.25 and if the pattern of the first set winner losing the match continues and I expect Djokovic to take the match then we need to be laying him at the start.
Back Djokovic if Wawrinka takes the opening set.