The first Grand Slam of the year could be an interesting one. Djokovic returns. Murray doesn't.  We have already seem some strong performances from players we may not have expected them from in the first couple of weeks of the season.
Wawrinka and Berdych had their problems last year. Raonic has already had problems in 2018. We can expect a few surprises in the next two weeks.
Let's have a look at how they all fit into the draw.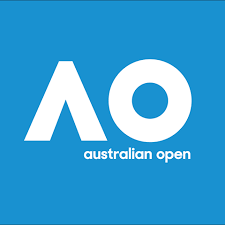 Section 1
Nadal tops this section. I think he will be very content with his draw.  Realistically only John Isner can cause him any problems on the way to the quarter final. Having said that, Nadal leads their previous matches 7-1! They could meet in the fourth round although Isner has to get past Dolgopolov and Schwartzman first.
The other half of the section looks more open. Simon looks to have put his awful 2017 season behind him as he won the title in Pune in the first week of the season.
Muller and Cilic are also more than capable of  getting to the quarter finals.  Simon and Muller could meet in the third round with the winner likely to come up against Cilic in the fourth round.
Predicted quarter final: Nadal v Cilic.
.
Section 2
Quite a bit of quality in the top part of this section. Dimitrov, Kyrgios, Rublev, Shapovalov and Tsonga. That's a decent tournament on its own!
Dimitrov and Rublev probably meet in the third round. Kyrgios and Shapovalov stand a good chance of playing in the third round.
The bottom half of the section has US Open finalist Kevin Anderson along with Frenchman Pouille and Jack Sock. Kohlschreiber completes a group of players who have not exactly hit the ground running in 2018.
Sock seems to be lacking in confidence as does Kohlschreiber and Pouille can be very inconsistent. Anderson must have gained in self confidence after his great run in New York and I favour him to get past Pouille and Sock to reach the quarter finals.
Predicted quarter final: Kyrgios v Anderson
.
Section 3
Thiem, Bautista Agut and Wawrinka are the big names in the top half of this section. Bautista Agut didn't look at his best against Simon in his opening competitive match of the season. Last week though he got his game together and beat Del Potro in the Auckland final. Thiem has played 2 exhibition events. Players must find them useful or they wouldn't enter them but I am not convinced that a competitive tournament would not be a better option. He also played in Doha and having reached the semi finals he withdrew before his match with Monfils. Hard courts aren't his best surface but he has a good record in Melbourne. He reached the fourth round last year.
Wawrinka reached the semi finals last year but has not played since losing in the first round at Wimbledon in June. He doesn't have an easy draw with Bautista Agut in the third round ( if he even gets that far) and Thiem in the fourth round. I'm not expecting much from him this week. He has had two operations on his left knee since Wimbledon. He pulled out of an exhibition match last week and might not even take to the courts in Melbourne.
The bottom half of the section is a little thin on quality players. Djokovic, Monfils and Alex Zverev stand head and shoulders above the rest and are set to meet in the fourth round.  Of course that assumes that Monfils gets past Djokovic in the second round! Djokovic retired from his Wimbledon quarter final with Berdych in July. Since then he has played just one exhibition tournament which was last week. Djokovic has changed his service action, a change that has really been forced upon him to take some strain off his right elbow. The shortened backswing has not been tested in a competitive match and I feel it will make him vulnerable to the top players.
Predicted quarter final: Thiem v A Zverev
.
Section 4
The top half is led by David Goffin and Del Potro. Fognini has made a decent start to the season and could give Goffin some problems in the third round.
De Minaur and Paire have both made strong starts to the year with De Minaur surprising everyone with a semi final and final in his first two tournaments. He played Tomas berdych in the first round.  berdych didn't have his best season in 2017 and ended the year weakly. He has played just one match in 2018 which he lost to Jan-Lennard Struff in a third set tie break. If Berdych is not at his best then De Minaur can beat him. Berdych has an excellent record at the Australian Open and usually gets to at least the quarter finals. Unfortunately last year he met Federer in the third round.
Del Potro's problems start in the third round He would probably prefer to play Paire but whether its the Frenchman, Berdych or De Minaur he won't have an easy match.
The bottom half has defending champion Roger Federer, Querrey, Raonic and Gasquet. Gasquet probably meets Federer in the third round if he gets past Robin Haase. Querrey and Raonic are set to meet in the third round too. A slight chance that we get a tie break in that one. Raonic is another player who has had his problems. He retired from Tokyo in October. He has played just 1 match in 2018 and was beaten in straight sets by De Minaur. He looked a little rusty and will be relying heavily on his serve. The serve alone won't be enough for a good results in this tournament.  He reached the quarter finals last year and the semis in 2016.
Whether Federer meets Querrey or Raonic I have to back him to reach the quarter final as he handles the big servers really well.
Predicted quarter final: Del Potro v Federer
Federer would have to be my favourite for the title. Nadal had an amazing season in 2017 but has had some back problems recently. It is really tough for outsiders to win the ATP slams although the absent top players are leaving a few gates open for them this year.