http://www.rolandgarros.com/en_FR/scores/draws/ms/r1s1.html
Sunday sees the start of the only clay court Grand Slam. Dominated by Nadal the Spaniard has won 7 of the last 8. His only loss coming at the hands of Robin Soderling in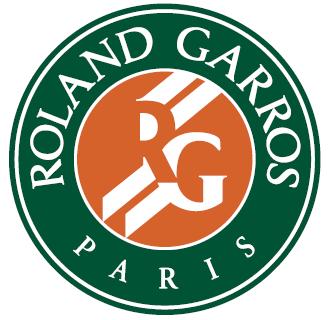 2009. Federer beat Soderling in the final.
So might we see a new champion this year? I give my usual Grand Slam opinions on who we can expect to see in the quarter finals.
The first section of the draw is headed by Djokovic who has a tricky potential 3rd round encounter with Dimitrov. The rest of the section looks wide open with several players who I would rate as being fairly even.
Verdasco has found some recent form and he has a great chance of reaching the 4th round with Tipsarevic and Youzhny standing in his way. If he gets there he is likely to meet Tommy Haas ( assuming he is fit ) who would have to get past John Isner in the 3rd round which is a good bet.
Kohlschreiber can hope to get to the 3rd round where a win over Dolgopolov would bring a 4th round match with Djokovic.
Most likely quarter finalists: Djokovic, Haas.
Section 2 of the draw is where you will find Nadal. If Rosol can get by Fognini, which is by no means certain, he would set up a rematch with Nadal.
If Paire can continue his recent form he has an excellent chance of a 4th round place where the King of Clay would be waiting for him.
The bottom half of this section has headline acts in Gasquet and Wawrinka. Florian Mayer and Robin "Tie Break" Haase are likely to have little more than bit parts in the Roland Garros Saga. I'd expect Wawrinka to win the 4th round clash with Gasquet although it could be one of the great matches this year.
Most likely quarter finalists: Nadal, Wawrinka.
Section 3 is probably the toughest. Ferrer and Berdych are the big players but we also find some of the in form candidates such as Gulbis, Robredo, Roger Vasselin Granollers and Montanes. As if that wasn't enough we also have Almagro, Raonic and Anderson. Whoever reaches the quarter finals will have earned their place.
Ferrer will obviously be many people's pick for a quarter final place but he won't have a gentle stroll to the latter rounds. Montanes will test him as will Kevin Anderson, assuming Anderson takes out Raonic which I think he will.
Berdych has a nightmare second round opponent in Gulbis. If he makes it through there is Robredo and then Almagro waiting for him. Whoever comes through this corner of the draw will fall to Ferrer as they will have used a huge chunk of their energy reserves to get there in the first place.
Most likely quarter finalists: Ferrer, Berdych.
The last section has Federer and Tsonga. They're likely to have things pretty much their own way. In Tsonga's way are Chardy, Cilic and Monaco. Chardy is capable of giving anyone a decent match but over 5 sets he won't last the pace. Monaco and Cilic are likely to meet in round 3 and as Cilic has been off his game recently I'd expect  Monaco to come through it and for Tsonga to win their 4th round meeting.
Federer's first test is likely to be Benneteau in the 3rd round. His 4th round opponent is likely to come from Simon v Querrey ( Simon being my pick). Despite Federer not being at his best I still expect him to get past Simon for a place in the quarters.
Most likely quarter finalists: Federer, Tsonga.
As in most Men's Slams we are unlikely to get a surprise winner. The best of 5 format makes pretty sure that the lesser players can't fluke their way to the title.