WTA French Open, 10:00 – Mitu v Schiavone
Having had an awful season so far (apart from reaching the Antwerp quarter finals) Schiavone found the inspiration to beat Kuznetsova who many, myself included, had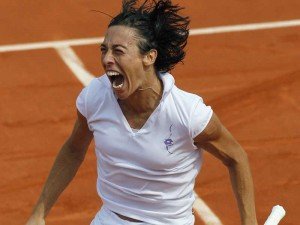 expected to go deep in this tournament. Kuznetsova wasn't at her best and hit 10 double faults but that was still a superb effort from Schiavone. She won 10-8 in the third set. That will have taken lot out of her both mentally and physically.
Mitu has had a lot of success on clay this year though mainly in ITF events. If Schiavone has a let down in this match or is just plain knackered which is almost guaranteed then Mitu has a good chance of making the 4th round. If she gets into a winning position she is likely to get very tight though and that is where Schiavone's greater experience at the French Open could make life difficult for her opponent.
I see this going to 3 sets and give a slight edge to Mitu.
ATP French Open, 13:30 – Gasquet v Anderson
Gasquet leads the head to heads 4-2. They have never met on clay. Anderson won their most recent match  at this years Australian Open in 3 tight sets.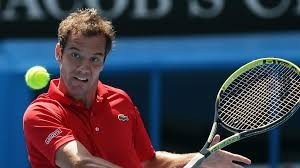 Gasquet reached the 4th round for 3 of the last 4 years. He fell at the 3rd round last year so the weight of expectation from the crowd is huge.
Anderson has reached the 4th round for the last 2 years and whilst clay isn't his best surface he does seem to raise his game for the French Open.
Gasquet is the better clay player and should scrape through but I expect a close match. He had a 5 setter in the last round which won't have helped his recurring back problem. That should level things up a bit.
Gasquet to win in 4 or 5 sets. Lay him below 1.25 for a trade.
WTA French Open – S Williams v Azarenka
Williams leads 16-3. She has won their last 3 meetings and all 3 of their clay matches.
Williams was poor in her last match and I have seen mention of a hand injury and also an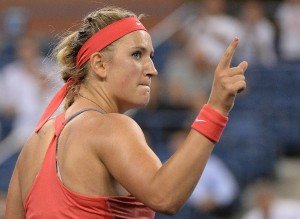 elbow problem. In their last match which was a few weeks ago on clay Williams won in a third set tie break Azarenka had her chances in that match. There was a reason for Williams' poor performance in the last round so injury would make sense.
Azarenka has played ok so far. Her second serve wasn't great in her last match but as she served a very high percentage of first serves in she didn't really need it. She only hit 9 second served but won just 3 of them.
I think Azarenka has a real chance today. I will lay Williams if she takes an early break lead. Another 3 setter seems likely.