TradeShark Betfair Tennis Trading
---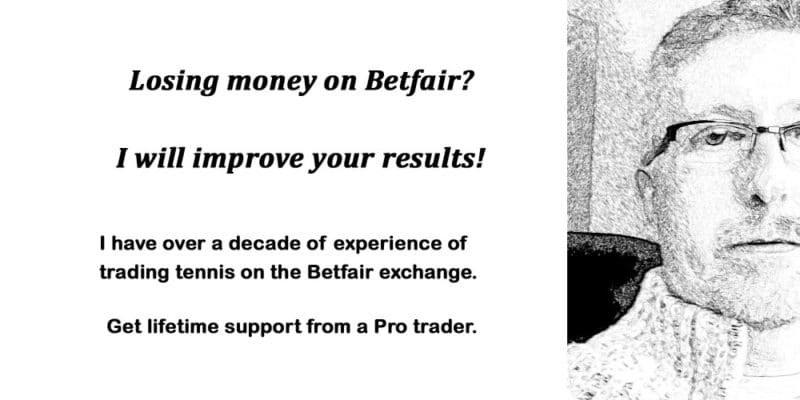 ---
Daily Trading Blog
The trading blog has been running since 2008 and is still going strong.
FREE daily match picks and trading advice.


Daily Tennis Trading Tips
Info and trading advice for ALL main tour matches. 7 days a week.
Tips are emailed to you


Tennis Trading Guide
Award winning service
Everything you need to get started in tennis trading.
Lifetime support from a Pro trader.
Why Choose Tennis for Trading?
When you find Betfair and the idea of trading the first thing everyone does is to research which sports are best to trade, right? Of course not! People start off trying to trade on sports they know something about.


What do we look for when trading tennis?
Big question! However the more you trade tennis matches the more you see that it doesn't need to be complicated. Of course people will try to tell you the opposite. You can get overwhelmed by theories
Daily match picks
Elena Rybakina 2.46, Shuai Zhang 1.67 Due to start at 2 am. This will be their first meeting. Stronger overall results for Rybakina in the last 12 months. Her hard court results are a lot bet…
Diary
Australian Open starts next week and how has the season been so far? A belated Happy New Year to you all! I probably had my most relaxed off season since I went full time at trading. I was more …
YouTube Channel
Lots of tennis trading videos.
Grand Slam previews.
Question and answer videos.
Please subscribe!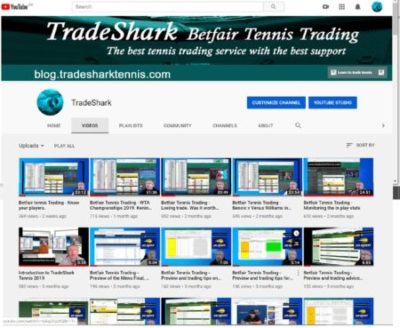 Twitter
@Trade_Shark
See notifications of new posts or videos.
Please follow me!
Follow @Trade_Shark