Nick Kyrgios has accused the United States Tennis Association of being selfish by going ahead with the tournament from the 31st August. New York's governer Andrew Cuomo has given clearance for the tournament to go ahead behind closed doors.
https://www.bbc.co.uk/sport/tennis/53061192
The US Open will go ahead behind closed doors, says New York governor Cuomo.
https://www.theguardian.com/sport/2020/jun/16/nick-kyrgios-slams-us-open-tennis
Here is a decent round up of what has been cancelled and what's coming up.
https://www.skysports.com/tennis/news/12110/12008554/how-is-coronavirus-affecting-tennis
Another quiet one yesterday. I hardly saw any news but the BLM protests seem to have gone off the boil. The feeling seems to be that the type of protests are probably putting equal rights back a few years. On the dog walk last night where two paths converge there was a guy coming towards me who was chatting on his phone. I got to the "junction" a little before him and could listen to some of his conversation. He was walking fairly slowly so he wasn't within earshot for long but he seemed to be saying that the BLM protests were racist against gypsies. I must admit I slowed down a little to try and work out what the fuck he was talking about but when his conversation became very aggressive very quickly I dropped down a gear and pulled away.
There have been more weirdos around late at night. Charlie is a very good judge of character. He's also a bit of a twat. I swear sometimes he looks at me as if to say, "Hey dad, watch this!" before he lunges at someone. It's always teenagers who are acting like pricks. I am also convinced that he knows perfectly well that he can't get to them as he is on a lead.
The duct tape turned up quite early. I love Amazon! I had a go at fixing the umbrella. After a couple of failed attempts I found a strong strip of metal in the shed which made a decent splint for the piece that had snapped. The repair withstood two stern tests when the umbrella blew over. The second time was when the thunderstorm started late in the evening. The wind was pretty fierce and actually lifted the umbrella up and down to the bottom of the garden knocking off a couple of hanging baskets along the way.
I had gone inside once the rain started. Our neighbour shouted over the fence to ask Sue if she was going to watch the storm. Sue loves a thunderstorm. Personally I think once you've seen one you've seen them all. Our neighbour sounded very excited and said that she was tracking 4 storms on her storm tracking app and that we were right in the middle of all of them. Fuck me I thought I was boring.
After the storm had died down Sue kept going on about how the storm was weird.
"How was it weird?"
"That wind was savage! I've never known wind like that in a thunderstorm and why was it ice cold rain? That's never right!"
According to wikipedia, "Thunderstorms occur in a type of cloud known as a cumulonimbus. They are usually accompanied by strong winds, and often produce heavy rain and sometimes snow, sleet, or hail, but some thunderstorms produce little precipitation or no precipitation at all."
I said that when I was rescuing the umbrella that the rain hadn't seemed cold at all. She insisted that it was ice cold so I didn't argue. She also said that the rain would mean there wouldn't be any risk of a drought happening. I really should let these things go. I didn't. I made a comment that 30 minutes of rain would not affect the chance of drought at all. Later that evening she showed me a video of some flash flooding in Ombersley which isn't far from us.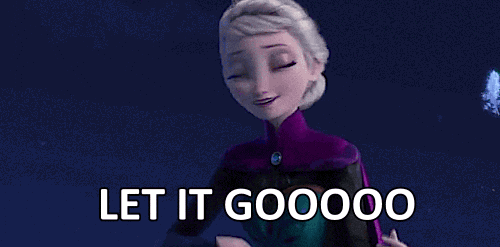 I was trying to figure out why my MI band (cheap fitbit) wasn't telling me how long I had slept for. I found a setting that warns you if you have been inactive for too long. I set it for 1 hour. The wrist band vibrates and there is a message on the little screen. That could be very useful when tennis returns as I can often sit for hours without a break. I have until August to train myself not to simply tell the wrist band to fuck off when the alarm starts.
Stay safe.