So we're back in lockdown. Will it only last until the 2nd of December? As the Government were forced to open pubs and restaurants earlier than perhaps it was safe to do so I think they will also be forced to open things up a little for Christmas. They surely know that people will be more likely to break the lockdown rules to be with family at Christmas. Sue's mood dropped as soon as her ward was made into a Covid ward last week. She worked on Friday and is in there today and tomorrow. Last night things got very tense at home as she anticipated walking back into the hospital. Obviously I understand why but it puts me right back into walking on egg shells. She then complains that I don't talk to her about the lockdown. If I do I get my head bitten off. I just can't win.
I have a few aches and pains this morning. Not from anything Sue did. The plate she threw missed. When I went to pick her up from work on Friday evening I noticed that someone had dumped a large branch down the side of the house. There is a fence runs the length of the garden and they had dropped it over that fence. I decided to move it and carried it up the street and up an alleyway/path that leads up to a park area. Once you are halfway up the path it is pretty much pitch black as there are no lights on the park. I was just deciding whether to throw the branch into bushes on the left or into bushes on the right. A moment later I was face down on the concrete. I went down like a sack of shit. There are steps leading up the path and I thought I had passed all of them. I hadn't and must have caught my foot on the last one. I did what any normal person would do in that situation. I looked around to see if anyone had seen me fall. My left arm and hand took most of the weight but I only have the type of scrapes that you get when you fall over in the playground as a kid. Both knees and my arm are aching but I expected them to be worse than they are. Our Granddaughter thought it was hilarious as she seems to fall over in the playground every day. We facetimed yesterday and compared injuries.
The website Lay Back and Get Rich have presented their Betting Oscars as they do every year. I won the main category a few years ago. For the last 3 years I have won the award for Best (other sport) Betting Product. It is for sports other than racing or football. It's a catchy title isn't it? Anyway I won it again! Apparently I had 33% of the vote. Four in a row. I feel like Ant and Dec (without the drunk driving conviction).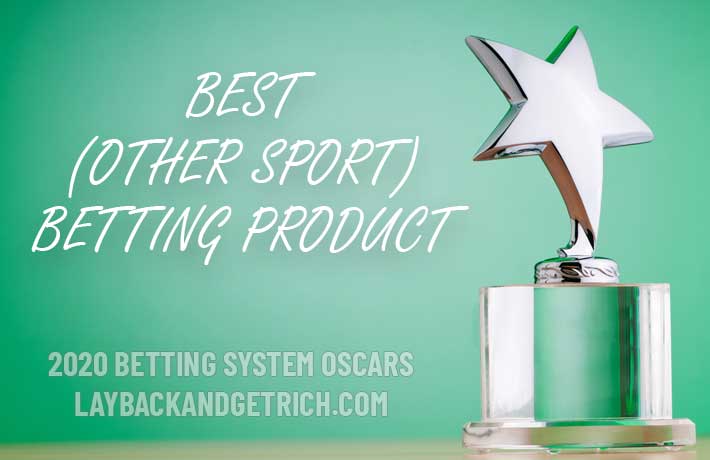 Trading has been excellent this week. If I say so myself my predictions for the Paris Masters have been pretty good. That always makes profit easier to come by. We have a couple of weeks left in November and then a WTA tournament in week commencing 16th of December. The new season kicks off in January.
The family funeral will be on the 23rd of November. There is no tennis that week so that's worked out well. I will have to drive down there in the morning and come back straight after. It's a 300 mile round trip. The funeral is at 11:15 and it's a 45 minute drive from the house to the Crematorium. Hopefully the roads will be quiet.
So the yanks finally got rid of Trump. Hopefully they film the hostage situation when he refuses to leave the White House or when he does a runner down the freeway in an armoured off road vehicle OJ Simpson style. What a plank. Even Twitter have started putting messages on his tweets that the things he is saying as not proven.
Hopefully I have a quiet day. Zverev to beat Medvedev. Stay safe.