Wed 23rd October
A couple of days ago I received another email from the copyright scammers.   For those who missed it on the forum I will give a quick recap.
This has been going on for about 6 months. I received an email from a company called Picrights who claimed that I had used some images that were owned by their client, AFP and they wanted $2212.
They gave screenshots of the photos on my site and catalogue numbers but no actual proof that they owned exclusive rights to the images or that if they did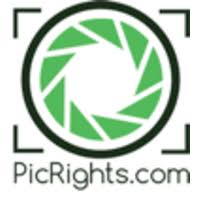 own them that they owned them at the time I used them. I am always pretty careful about what images I use on here. If you find a suitable photo and do a search for it on Google you will usually find many millions of matches. I would check the first few matches for any signs of owner ship ( an acknowledgement to the photographer for example) and avoided any that had a hint of copyright.  I have more recently found out that companies such as Picrights search for images that have been used on many site, register ownership of the image and then go after the sites that had already used it.
At the time I had not researched this type of claim and was obviously concerned. I have hundreds of images on the site in the last 10 years and if I had not been careful enough this could get messy. I took the images down just in case.
---
Fast forward a few months and I now know that there are "legitimate" companies who do chase after genuine copyright infringement but also boost their profits by using automated versions of the practise I mentioned above. They send out tens of thousands of these claims and a lot of people pay up without ever seeing any proof or going anywhere near a court. There are also blatant scammers who copy the emails sent out by the "legitimate" companies to scam people for themselves.
The emails are very unprofessional. Sure, some of the wording is in legalese and is intended to scare people into paying up. I received 4 or 5 emails from Picrights. Links to their own company in the emails were non secure http sites. Getting an SSL certificate isn't difficult at all and you can often get them free from your hosting company. Also the formatting was terrible with a couple of the images being distorted. Not the crime of the century but they are supposed to be representing a huge company whose business is images.
Their emails addressed "Tradeshark Sports Trading, United States". That was a little odd as that was what I called my Facebook page at first.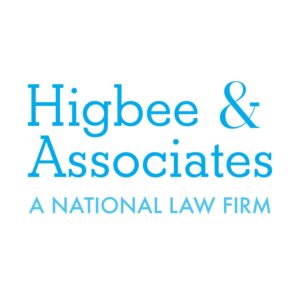 When I ignored their emails It escalated and the big boys got involved.  Matthew Higbee at Higbee Associates. I should have been flattered that from a "National Law Firm" the main partner emailed me himself! I say National Law Firm as they is what they call themselves yet it seems they don't have lots of offices around the United States but can hire a meeting room at their listed addresses. Now THAT'S class.
---
Take a look at his email signature:
Sincerely,

Mathew K. Higbee
Attorney at Law

Law Firm of Higbee & Associates (http://www.higbeeassociates.com)
1504 Brookhollow Dr., Suite 112, Santa Ana, CA 92705
Phone: (800) 716-1245

This is not a scam. Higbee & Associates is a national law with an A+ rating with the Better Business Bureau (click here to verify ). Our lead attorney, Mathew Higbee, has been licensed to practice law since 2006 (click here to verify ). We have 21 offices across the country. Our headquarters is in Santa Ana, California (click here to verify with the California Secretary of State. Select Corporation and search "Higbee & Associates").
Surely a National Law Firm can find someone to stick an SSL certificate on the company website?  The "click here to verify" link is also http.
In the last section that starts, "This is not a scam" they claim that they are ,"…a national law with an A+rating…". Shouldn't that be National Law Firm?
The first email from Higbee started, "Dear Sir or Madam".  ALL the following emails had no such greeting but all went straight into, "We have sent you several emails", or, "Let's work together to solve this problem.", or whatever bullshit they were spouting.
The main point of issuing a solicitor's letter, or in this case a National Law Firm's Lawyer's letter is surely intimidation. They usually make you think, " shit this is getting serious I had better do what they want".  They don't even know my name or what country I am in.  No surprise that most of these emails initially went to my spam folder.
The emails also state that they have sent these communications by email and standard mail. Where did they send it? TradeShark Sports Trading, United States of America? Would that work?
If they have been sent by the "legitimate" companies then they are incredibly unprofessional. If they are sent by a pure scammer who is copying their emails then how do they get the money? The links that are provided to pay all seem like they are from the companies they claim to be from. The lack of https links does suggest a copying of old emails. SSL and the padlock symbol were only really used everywhere from 2018.
Matthew Higbee was quoted in an interview as saying that 80% of people paid up without ever going to court. 
The first claim was for $2200. 3 emails later they offered a reduction to $1760. When Higbee got involved it went up to $4400 but they keep telling me this is a final warning and we might take you to court if you continue to ignore us. Then a few weeks later I get another "final warning". They don't want to go to court when they are making a mint from those who pay up from the first few emails.
If I'm wrong, I'm wrong.  I'll make a video from the French jail they throw me into.  Ooo I hope they don't mind me using their company logos.