13:00 – Muguruza v Radwanska
Head to heads are  2-2. Muguruza won their last 2. All their matches were on hard courts. Only Muguruza's win in Sydney this year went to 3 sets.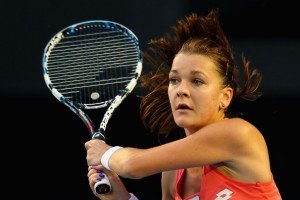 Muguruza's results on grass have been poor before this tournament. She lost easily to Rybarikova in Birmingham and in the second round in Eastbourne. For some reason in this tournament she is starting to enjoy playing on this surface.
Radwanska has the better record on grass. She reached the semis in 2013 and the final in 2012. Rad has been in great form on grass this year but it is hard to ignore her inexplicably poor performances against Niculescu and Bencic. Both matches were lost with a third set bagel.
Experience could play a huge part in this match. This is Muguruza's first slam semi final. Is she mentally ready to take a place in the Wimbledon final? I thought Bacsinszky was poor in their quarter final. Kerber put her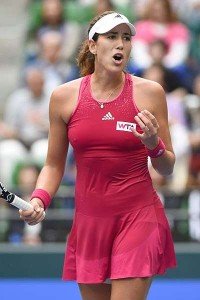 under a lot of pressure but Muguruza saved the situation on numerous occasions with risky winners.
Nothing is certain in this one but with greater experience and a better record on grass Radwanska is value above 2.00. I think we could see a few breaks.
Lay whoever breaks early and also lay the set 1 winner.
14:30 – S Williams v Sharapova
Williams leads  17-2. She has won their last 16. Sharapova's last win was in 2004. Since 2010 they played 12 times. Sharapova won 1 set.
Both their quarter finals went to 3 sets but it was a far stronger display from Williams. She had half as many UE's and was playing a much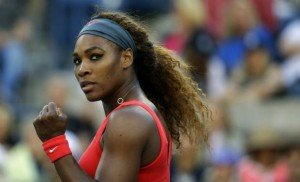 stronger opponent. 17 aces and 3 double faults to Sharapova's 4 aces and 10 double faults. Williams hit more than twice as many winners.
Williams has dropped 2 sets so far. Azarenka, as expected, took her to 3 sets. Some though Venus had a chance to take a set having won their last meeting but was beaten in 2.  One of the surprises of the the tournament was her match with Britain's Heather Watson. Watson not only pushed her to 3 sets but served for the match in the deciding set. Williams' experience kicked in and she was able to break and shortly after took the match.
Sharapova has struggled with double faults and unforced errors. Only her first round win over Konta has a low UE count but she still hit 7 double faults. She hit 10 double faults against Vandeweghe and had 23 UE, 3 more than her winners count.
It's really hard to make a case for Shara being competitive in this one. Back Williams if Sharapova takes set 1.