Women's draw: http://www.wimbledon.com/en_GB/scores/draws/ls/lsdraw.pdf
Men's draw: http://www.wimbledon.com/en_GB/scores/draws/ms/msdraw.pdf
.
Women's Draw:
Section 1
Defending champion Serena Williams is still 1 away from equalling Steffi Graff's record of 22 Grand Slam titles. She has lost her last 2 Slam finals losing to Kerber in Melbourne and Muguruza in Paris.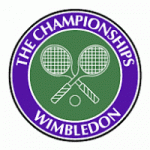 She looks fairly safe up until the 4th round. I don't see Watson, McHale or Mladenovic giving her too many problems unless she has an off day.  In the 4th round she is likely to meet either Sloane Stephens or Wozniacki. The Stephens v Wozniacki 3rd round clash would be tough to call though I would give the edge to the American.
The other half of this section looks wide open. Bacsinszky and Vandeweghe look strong candidates to reached the quarter final.  Pavlyuchenkova, Babos and Alison Riske are all capable of messing up that prediction. Vandeweghe and Babos are likely to meet in the second round.
Predicted quarter final is S Williams v Bacsinszky.
.
Section 2
The top half of this section has local favourite Johanna Konta. She finally showed something like her 2015 form this week to reach the semi finals in Eastbourne. She has a tough draw. Probably Bouchard in the 2nd round and if she gets through that she could face Cibulkova. If she gets as far as the 4th round it could be Garcia waiting for her. Her biggest test is Cibulkova and if she wins that one I see her getting to the quarter finals. The crowd will be with her all the way.
The other half of this section has more flakes than a corner shop. Kvitova and Makarova can be great one day and awful the next. They meet in the 2nd round.  Petkovic and Vesnina should have a decent battle in the 2nd round with the winner likely to meet Bencic in the next match. Kvitova probably has the slightest of edges on grass and I think she will scrape through to the quarter final.
Predicted quarter final: Konta v Kvitova.
.
Section 3
The top half of this section has a few players who can give the top players a decent match but would be unlikely to win. Sevastova, Kovinic and Ostapenko could take advantage if a higher ranked player had a bad day. Errani has been having some real problems this year and it is difficult to see past Halep and Keys making it to the 4th round.
The lower half looks more competitive.  Kerber and Ivanovic stand out as obvious contenders.  Friedsam, Doi and Brengle have all been in decent form and the weaker Pliskova sister can always be a tricky opponent on grass. Kerber and Ivanovic should make it to the 4th round.
Predicted quarter final: Halep v Kerber.
.
Section 4
Venus Williams has a pretty favourable draw if she is healthy enough to take advantage.  Zheng and Govortsova will struggle with her power if she is near her best.  If she  makes it to the 4th round I'd expect either Suarez Navarro or Jankovic to be waiting for her.  Erakovic and Gasparyan probably don't have what it takes to knock either of those two out on a big stage.
The bottom half has French Open champion Muguruza who seems to have been distracted from her tennis by all the added media interest after she beat Serena in Paris. She will be refocused for this tournament. She could meet Safarova in the 3rd round.
Stosur and Lisicki will meet in the 2nd round. Stosur is capable of beating Lisicki but I'd give the edge to the German. She just loves grass courts.  Svitolina is in this group too but I can see her having problems with Shvedova in the 2nd round.
A 4th round match between Lisicki and Muguruza is one to look forward to.
Predicted quarter final: Jankovic (seriously) v Muguruza.
.
Predicted champion? Seems too obvious to say Serena and I have a feeling she won't reach 22 slams on Centre Court. Muguruza has proved she can handle the biggest occasions. I wouldn't be surprised to see Kvitova take another Wimbledon title.
.
Men's Draw
Section 1
Defending champion Djokovic doesn't have the easiest draw with Querrey and Kohlschreiber standing on his route to the quarter finals. Both will make him use up more energy than perhaps he would like.
Raonic has looked very strong on the grass so far with tips from McEnroe tweaking his game for this surface. He was a set and 3-0 up against Murray in their Queens Club final last week.
Anderson, Sock and Goffin will play their part  in keeping it interesting and I'd fancy Anderson to meet Raonic in the 4th round.
Predicted quarter final: Djokovic v Raonic.
.
Section 2
Federer needs to bounce back from his semi final defeat to Zverev in Halle.  He reached the final at Wimbledon last season.  He has a reasonable draw. Monfils is in his half of the section but the Frenchman faces in form Johnson which won't be easy as he hasn't played much lately.  Dimitrov will probably get past Gilles Simon but would have to improve on some of his recent performances if he is to take out Federer in the 4th round.
Nishikori withdrew from his second match in Halle. He also withdrew from his 2nd match at Wimbledon last year.  He is surrounded by big servers in the draw in Karlovic, Cilic and Muller. Muller would be his opponent in the 3rd round with Cilic and Karlovic likely to play in the 3rd round too. A fit and healthy Nishikori makes it to the quarter final but Cilic will not make his life easy in the 4th round.
Predicted quarter final: Federer v Nishikori.
.
Section 3
Thiem and Berdych are the big names at the top of this section but we also have Zverev. The young German has a tough but very winnable 2nd round match with Youzhny. Berdych should be able to control his 2nd round encounter with Becker and is likely to meet Zverev in the 3rd round.
A 4th round of Thiem v Berdych should be a cracker.
The bottom half see an early meeting between Wawrinka and Del Potro. Del Potro will be at his most dangerous in the early rounds as I'd expect him to run out of steam if he makes the 2nd week.  I have a feeling he will give Wawrinka some problems.
Tomic and Bautista Agut are contenders for the other 4th round spot and I would give the edge to Tomic but it could go either way.
Predicted quarter final: Berdych v Del Potro.
.
Section 4
Gasquet usually does well at Wimbledon and should have no real problems in reaching the 3rd round as he meets Granollers in the 2nd.  He will need to be solid to beat Pospisil in the 3rd round.
Isner and Tsonga are the other strong contenders in this part of the section. They look set to meet in the third round and I would give Isner a decent chance there.
Murray has a simple draw up until the third round where it is likely to be Kyrgios that he meets.  Kyrgios would have to get past Feliciano Lopez in the 2nd round and he can be a tough opponent on grass.
Other than those players this is a pretty weak section of the draw.
Predicted quarter final: Gasquet v Murray.
.
Predicted champion? You tend to feel that as long as Djokovic is fit that he is the one to beat. Federer made the final last year but doesn't look to be in the right shape to repeat that this time. Murray has to have a chance. His all round game is probably better than it has ever been and there is the added ingredient of having Lendl on his team again. The new and slightly improved Raonic should have a great tournament.
Murray has a favourable draw and should be able to conserve energy in the early rounds and I think that could be the difference if he makes the final.