This will be their first meeting.
Boserup came through a very messy match with Muhammad last night. Her 2nd serve was poor though both struggled on serve. She reached the semi finals of an indoor ITF tournament in January but has been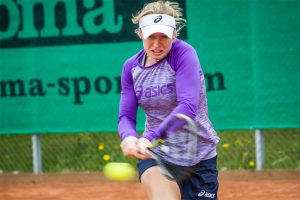 unlucky by drawing strong opponents in the 2 events since then.
Tig was comfortable in the last round losing just 2 games to Shuko Aoyama. She has had an injury issue this year but seems to be over it.
Hard court stats slightly favour Boserup but I think we will see her trade higher than her start price. Back her if she gets broken. Her weak second serve should ensure we get plenty of breaks of serve so reduce liability if you get a decent price move in your favour.
Update: Tig won in 2 sets. Tig took a 5-1 lead in the first set but Boserup pulled back to 5-5. Unfortunately she didn't win another game!. Great price move and chance of profit in that first set.