Due to start at 7 pm
Zhu 2.32, Blinkova 1.72
This will be their first meeting.
Overall results are stronger for Zhu in the last 12 months and also in 2019. Her hard court results are also stronger. She has won 76% of hard court matches compared to 64% for Blinkova.
Blinkova played well to beat Niculescu in the last round.  She has reached the second rounds as a qualifier in both Doha and Hobart this season.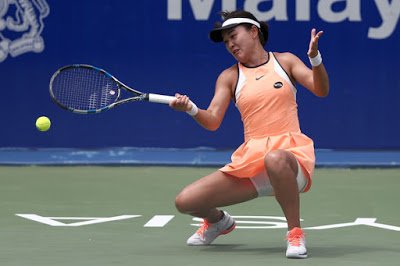 Zhu made a slow start in the last round but won the next two sets fairly easily. Her best result this season was in an ITF hard court tournament in Singapore. She won the title that week.  In Dubai last month she reached the second round as a qualifier. She beat Mertens in the first round.
The value is on Zhu as underdog. She often starts matches slowly. We have a very good chance of seeing 3 sets.
Lay Blinkova around 1.45 to 1.50 and remove the liability at 2.00. Back Zhu if she loses set 1.
Update: Zhu made the expected slow start and lost the first set. There were 5 breaks of serve in every set but it was Zhu who won 4-6, 6-4, 7-5.