Head t heads are 1-1. Their last match was in April 2014 in the Kuala Lumpur final. Vekic won in a third set tie break. Cibulkova won on a hard court in 2014 in 2 sets.
Their stats in 2017 are very even.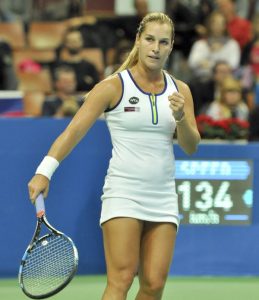 Vekic lost in the qualifying rounds but got a Lucky Loser place in the main draw. She then had an excellent straight sets win over Ostapenko in the last round. Ostapenko didn't have a great day from the service line.
Cibulkova reached the 3rd round at the Australian Open. Her last 3 indoor tournaments were all in 2016 and she won the title each time. She reached the quarter final of this tournament last year.
No value at 1.29 but I will back Cibulkova if she is broken or if she loses set 1.