Kanepi 2.92, Osaka 1.51
This will be their first meeting.
Stronger results this year from Kanepi. She has won 84% of matches compared to 61% for Osaka. She hasn't played a lot of tennis this year due to injury and this is her first hard court tournament of the year. She has come through the qualifying rounds. She beat Wickmayer comfortably in the second round after a 3 sets win over Schiavone in round one.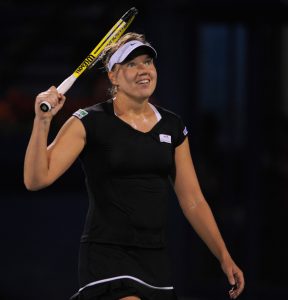 I thought Osaka had a good chance to take a set from Kerber but she ended up beating the defending champion in straight sets. Allertova gave her more problems in the second round and Osaka won 7-5 in the third set. She was broken 4 times and hit 7 double faults.
Value on Kanepi to take at least a set. This is a decent opportunity for her and she must be feeling great to be back on the tour and playing well.
Lay Osaka below 1.35 and remove liability if she then gets broken
Update: Kanepi won in 3 sets. Very tough 3rd set. Osaka led 4-2 in the final set but Kanepi took it 7-5.