Providing results for the Trading Tips is a little tricky. The aim of the emails is to give a value entry point and then the subscriber manages the trade. I give advice on how to manage the trades but it means everyone's results will be different.
Another problem is that I give advice each day for EVERY main tour match but no one can trade every match every day. So a subscriber's results will depend on which matches they trade, If, for example, they choose 5 matches that I get right they think I am a genius. If the choose 2 that I get right and 3 I get wrong they think I am a joker.
A TradeShark Tennis members and Trading Tips email subscriber has gone through all the advice given in 2019 and has put together some results. Thanks to Filipe for the work he put into this. It was no small task!
The entry point given in the Trading Tips email is used. If we get a break of serve in our favour the trade is hedged for profit.
If there is a break of serve against us the trade is hedged as a loss.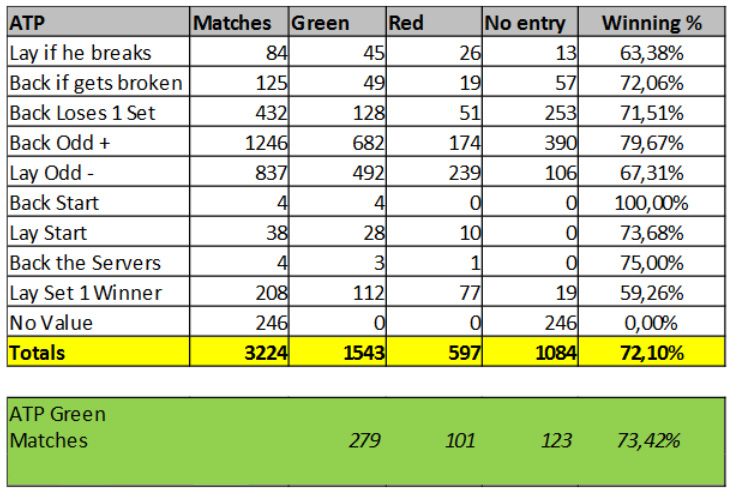 As I said at the start of this post no one can trade every match every day but this gives an idea of the strike rate of the service.