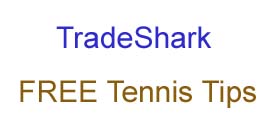 WTA Rogers Cup, First round
Gauff v Sevastova
Due to start at 4 pm
Sevastova 3-0. Most recent June 2021, grass, 3 sets. She won on hard in 2021 and 2020, both in 3 sets.
Long term overall win % favour Gauff. Her long term hard win % is also stronger. She won 30 of her last 50. Sevastova won 20 of 50.
Sevastova reached the q finals in 2018 which was the last time the tournament was in Montreal. She has reached 2 q finals on hard this season.
Gauff reached the semis in Adelaide and q finals in Dubai in March. Is there something about Sevastova's game that gives Gauff problems against her? Gauff is a fast learner but this won't be easy for her.
Lay Gauff if she gets a very early break and remove liability when Sevastova breaks back. Back Gauff around 2.20 and remove liability around 1.55.
Update: Terrible start from Sevastova. She lost the set 6-1. In the 2nd set Sevastova took a 3-0 lead. if you'd held on to the lay you had a chance to take profit. Gauff recovered to take the match in 2 sets.
Gauff won 6-1, 6-4.
ATP Rogers Cup, First round
Nishioka v Tiafoe
Due to start around 5:30 pm
H2H 1-1. Most recent May 2019, clay, Tiafoe in a 3rd set tie break. Nishioka won on hard in 2016, 2 sets.
Long term hard win % are a little better for Nishioka. Tiafoe has better hard results in the last year.
Nishioka has won 2 of his last 10 on hard courts. He has come through the qual rounds this week. He never won a main draw match at the Rogers Cup. He had some decent results in 2020 and made the final in Delray Beach as well as the 3rd round at the Australian Open.
Tiafoe played well in the grass season. On hard courts, he reached the 4th round in Miami in March but has had some tough draws on hard courts since.
Back Tiafoe around 1.95 to 2.10 and remove liability at 1.55.
Update: There were no break points until Nishioka served at 4-5 and he was broken. Tis took an early break in set 2 and that was the only break of the set.
Tiafoe won 6-4, 6-3.
These tips are taken from the Tennis Trading Tips email. Get information, stats and tips on every main tour match 7 days a week. Every day, I research all the ATP and WTA matches and write trading notes for my own use. I refer to these notes during the trading session and will not trade a match until I have used the notes to remind me of my trading plan for that match.
I will email you my notes 7 days a week.

Click here to sign up NOW>>>