WTA Rogers Cup, Second round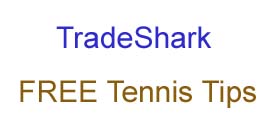 Pliskova v Vekic
Due to start at 5:30 pm
Pliskova 5-1. Most recent June 2021, grass, Pliskova in 2 sets. She won their last 5 matches. Long term hard win % favour Pliskova. She has 32 wins from her last 50. Vekic won 27 of 50. Win %'s on hard in the last year are even.
Pliskova has not lost her first match at the Rogers Cup since 2015. Pliskova reached the 3rd round at the Aus Open. Since then she has only managed 2 wins in a week on hard courts at the Olympics.
This is the first time in 4 visits that Vekic won a match in Montreal. She easily beat Van Uytvanck in the last round. Van Uytvanck had a nightmare on serve. Vekic reached the 4th round at the Aus Open. She also reached the 3rd round at the Olympics.
If Pliskova is not near her best today then this can be tight. Back Pliskova around 2.10 and remove liability around 1.55. In the last 12 months, after losing set 1 on hard courts, she has only won set 2 once and lost all those matches (9). Don't back her if she loses the set!
Update: Pliskova was broken first. We got our entry price. A few games later she broke back for 3-3 and held her own serve. In the next game Vekic faced 3 break points and we easily got our exit price. Vekic went on to take the set.
Despite her terrible stats when losing the first set, Pliskova took the lead in set 2 but only after saving 3 break points in her first service game. She took the set 6-2. Pliskova took the 3rd set in a tie break after giving away a break lead.
Pliskova won 4-6, 6-2, 7-6.
These tips are taken from the Tennis Trading Tips email. Get information, stats and tips on every main tour match 7 days a week. Every day, I research all the ATP and WTA matches and write trading notes for my own use. I refer to these notes during the trading session and will not trade a match until I have used the notes to remind me of my trading plan for that match.
I will email you my notes 7 days a week.

Click here to sign up NOW>>>